Dewa hires international consultants for clean coal project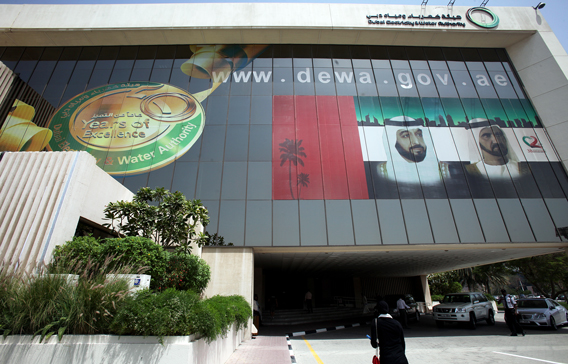 Dubai Electricity and Water Authority (Dewa) has finished the assessment of the bids it has received for a technical and economic study to generate power by using clean coal. The international firm McKinsey & Co in association with the technical consultant Black & Veatch, and the legal consultant Allen & Overy, were selected as consultants.
The assessment comes in line with the vision of His Highness Sheikh Mohammed bin Rashid Al Maktoum, Vice-President and Prime Minister of the UAE and Ruler of Dubai, aiming to promote sustainable development and global position of the Emirate of Dubai while preserving the environment and natural resources from pollution, and also in line with the Dubai Supreme Council of Energy's strategy, which focuses on ensuring energy supply, meeting growing energy requirements in Dubai and diversifying energy sources.
Saeed Mohammed Al Tayer, Managing Director and CEO of Dewa, stated, "This study is a major step towards the implementation of the energy diversification strategy adopted by the Dubai's Supreme Council of Energy, in which coal is set to become part of Dubai's energy portfolio. The strategy aims to diversify energy sources to ensure energy supply and meet the growing energy demands in the Emirate of Dubai.
"The study is divided into two phases. In the first phase, the selected consultant will conduct a preliminary analysis on the type of technology, the type of coal and sourcing strategy which best suit Dewa's requirements, to include logistics and infrastructure requirements, as well as environmental impacts in association with the first coal-based power plant for Dewa. The second phase comprises setting technical and business specifications to implement and establish coal-based power plant after the request of bid submission and assessment," Al Tayer further added.
He expressed his satisfaction with the number of bids received from international organisations in this vital field which reflects the confidence and the desire of investors to invest in such large-scale projects that are adopted and supported by the Government of Dubai.
Dubai pays great attention to mitigate the impacts of air pollution, warm gases, and global warming. Therefore, Dewa is seeking to provide alternative primary sources of energy at reasonable cost, while reducing the negative effects which cause harm to the environment.
This tender has received worldwide response, as more than 16 national and international consultancy companies expressed their wish to participate in the tender to study the economic technology of generation energy by using clean coal.
Dewa is expected to finish this study in September 2011, and afterwards there will be another study for second phase in the last quarter of current year.
Follow Emirates 24|7 on Google News.