Energy investments to hit $26trn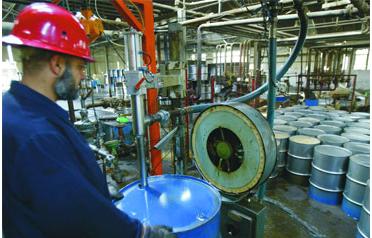 Saudi Arabia has completed a gigantic hydrocarbon capacity expansion programme involving investment of more than $100 billion and this will support global energy security, according to its oil minister.
Ali Al-Naimi said the programme was part of overall plans by the 12-nation Organization of Petroleum Exporting Countries (OPEC) and other producers to expand their sustainable output capacity to face world demand.
Addressing an energy conference in Singapore last week, he estimated producers need to pump nearly $26 trillion into the hydrocarbon sector over the next two decades to develop production capacity.
"Resource stewards like Saudi Aramco, the Kingdom's oil enterprise, are expending funds to make additional supplies available," he said in his address, published on Saudi Aramco's website on Monday.
"Last year, Saudi Aramco completed the largest capital program in company history at a cost exceeding $100 billion and spanning mega-projects in oil, gas, natural gas liquids, refining and petrochemicals," he added.
"The oil and gas components of this project slate have enabled the Kingdom to raise its maximum sustainable crude oil production capacity to 12.5 million barrels per day.....that is a capability unmatched in the industry. More importantly, that is good news for energy security."
Saudi Aramco, the largest producing oil company in the world, said in its 2009 report that it had channelled those funds into oil and gas output capacity expansions, petrochemicals, refining and associated projects.
The company said the largest hydrocarbon investment programme in the kingdom's history has added nearly 3.8 million bpd to the country's crude output capacity, including around two million bpd in 2009 alone.
The increase boosted Saudi Arabia's sustainable oil production capacity to a record high of 12.5 million bpd at the end of 2009, including its output from the Neutral Zone, an oil-rich border strip shared equally with Kuwait. Around 1.2 million bpd came from a single reservoir, the giant Khurais oilfield.
"In 2009, Saudi Aramco completed major work on the largest capital programme in the company's history. The programme, with a total investment of more than $100bn, spanned the company's energy portfolio and included multiple mega-projects in oil, gas, natural gas liquids, refining and petrochemicals," it said.
"New and expanded hydrocarbon facilities were built by the company or its affiliates in Saudi Arabia and China, while work to expand a refinery in the United States was well under way by year's end. Key in-kingdom support facilities such as water injection and distribution networks were also expanded or upgraded."
The report said oil projects raised Saudi Aramco's sustainable crude output capacity to 12 million bpd, the highest in "our history and a capability unmatched by any other company in the petroleum industry".
The largest oil venture to be completed during the investment programme was the Khurais project. Located 150 kilometres southeast of Riyadh, the Khurais increment, which included the development of the Abu Jifan and Mazalij fields, added 1.2 million bpd of Arabian Light crude and output started in July 2009.
Citing global estimates, Naimi said energy demand is projected to grow by about 40 per cent within the next two decades, as more people "attain higher levels of prosperity and need more energy to power their improving lifestyles."
In contrast to the West's mature, industrialized economies, phenomenal growth is taking place throughout Asia's emerging economies, especially China, India and the Middle East, where nascent middle classes are newly acquiring cars, traveling, and buying more consumer goods," he said.
"This new energy demand will also be fed by the energy aspirations of the developing world, and the phenomenal growth of global population by another two billion in the next 20 years…..so while the immediate symbol of Asia's new energy intensity may be the greater number of cars on the roads in Shanghai, the impact of this higher consumption is manifested in both dramatic and subtle ways. Twenty years ago, considerably fewer Asian peoples, especially in rural areas, routinely owned private transportation," the Minister said.
"Today, we see Asia's energy consumption ranging from Singapore's global debut of the luxurious Airbus A380 super-jumbo jets – which incidentally claim the world's cleanest turbofan engines – to China's emerging status as the world's biggest energy consumer….with new middle and upper classes' purchasing parity, as seen in greater business and tourism travel, greater private transportation and more extensive goods consumption, Asia will account for 60 per cent of global energy growth through 2030."
Follow Emirates 24|7 on Google News.