Oil close to $125 per barrel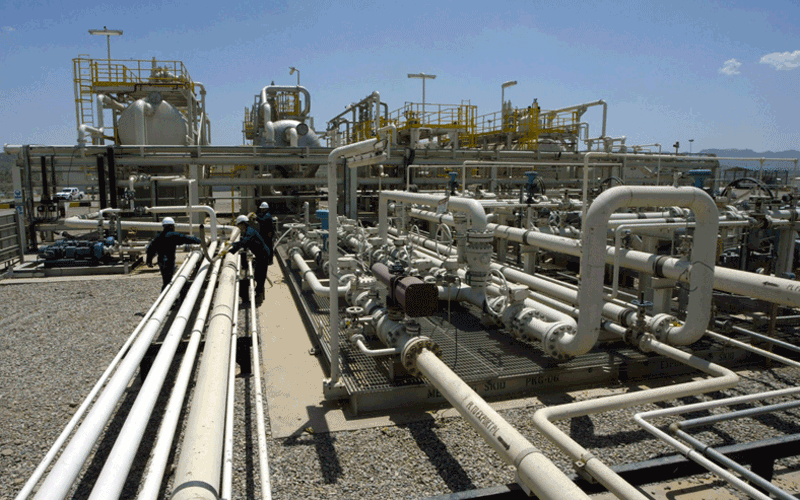 World oil prices jumped on Friday to their highest levels in more than two years as the market was driven by simmering political tensions in the Arab world and concerns over elections in Nigeria.
Brent North Sea crude for delivery in May hit a high of $124.84, the best since August 4, 2008.
New York's main contract, light sweet crude for delivery in May, soared to $111.90 - a level last seen in September of the same year.
Prices have risen sharply this week on the back of violent unrest in Libya, popular unrest in the wider Middle East and as the dollar has weakened against the euro.
"Another day and another upside move on oil," said PVM Oil Associates analyst David Hufton.
"All eyes are focussed on Libya and the news for those looking for a quick resumption of supplies and lower oil prices is not good," Hufton said.
Libyan leader Moamer Kadhafi's 2troops have destroyed the infrastructure of the only oil fields under the control of his opponents, cutting off their only source of finance."
As the uncertainty continues in Libya, Gulf states have piled pressure on Yemen's embattled President Ali Abdullah Saleh, saying they expect him to quit following more than two months of bloody protests.
"Current levels for crude are primarily supported by the Middle East tensions and also the Nigeria elections," said Chen Xin Yi, a commodities analyst with Barclays Capital.
"The postponement of last's week parliamentary polls (in Nigeria) due to logistical problems does not bode well for presidential elections," Chen added.
Nigeria, a major oil exporter, on Thursday announced a third delay in legislative polls, due at the weekend, in some parts of the country after failure to overcome logistical problems.
Added to the mix, fresh data showed Thursday that US initial jobless claims tumbled three percent last week, reinforcing signs the troubled labor market is on the mend in the United States, the world's biggest oil consumer.
Traders were also watching carefully Friday the latest news on the eurozone debt crisis after Portugal became the third eurozone member after Greece and Ireland to seek a debt bailout.
EU finance ministers meeting in Hungary took up the issue, saying Portugal could get 80 billion euros ($115 billion) in loans in return for tough conditions on its budget and economy.
"Europe is focused on the soap opera that is the eurozone," Hufton said.
Further support for oil prices came from the weak dollar, which makes dollar-priced commodities cheaper for buyers using stronger currencies. That tends to increase demand and prices for crude.
The euro jumped to $1.4422, its highest level since January 2010, and touched a May 2010 peak against the yen as traders bet that the European Central Bank could deliver more interest rate hikes in the coming months.
The ECB on Thursday hiked its ley lending rate by a quarter-point to 1.25% to combat inflation, the first increase in nearly three years.
Follow Emirates 24|7 on Google News.