Opec cannot control $120 oil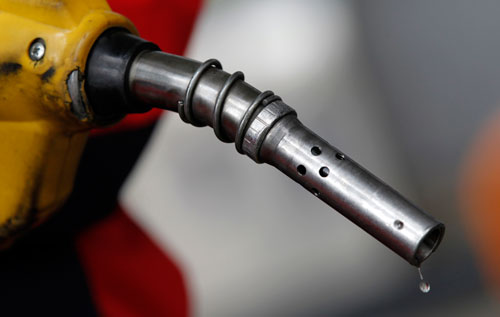 Opec can do little to control prices driven by speculators betting on "worst case scenarios" and has already supplied the market with the oil it needs, members of the producer group said on Wednesday.
Oil on Wednesday traded above $122 a barrel for Brent crude, near two half-and-a-half year highs set this week.
"There is little we can do in terms of price control," UAE Oil Minister Mohammed bin Dhaen Al Hamli told an oil conference in Paris.
Already, he said, the Organisation of the Petroleum Exporting Countries had increased output in response to the disruption of supply from Opec member Libya.
The group, which pumps around a third of the world's oil, has resisted calls for an emergency meeting before its next scheduled conference in June in Vienna.
"International markets are choosing to ignore market fundamentals and bet on the worse case scenarios," Hamli said, adding the market was well-supplied.
Iraq's Deputy Prime Minister for Energy Affairs Hussain Al Shahristani, a former oil minister, agreed Opec had done all it could to calm the current rally.
"All that Opec can do is provide the market with the oil it needs and it is doing that," he said.
So far he said there was no sign prices had damaged economic growth and he did not anticipate the current rally would be followed by a crash as happened in 2008.
Then prices reached an all-time high of nearly $150 a barrel in July before collapsing to less than $40 in December as a financial crisis sparked in the U.S. housing market led to recession.
"We have not seen any slowdown in growth," Shahristani told reporters.
Consumer viewpoint
Didier Houssin, head of energy markets and security at the International Energy Agency that represents consumer countries, also said the market was very different from 2008.
During 2008's record rally, Opec spare capacity had slipped to less than 2 million barrels per day (bpd).
Now it has around 4 million bpd, Houssin said, which could be added to the market if necessary, and inventories were comfortable although stocks were higher in the United States than in other developed consumer countries.
The loss of most of Libya's output, which reached 1.6 million bpd before violence erupted earlier this year, had been mitigated by the refinery maintenance season, which has cut refinery demand, but that will soon end.
"Tightness for supplies, especially sweet crudes may more difficulty to manage in the coming months," Houssin told the conference.
Disrupted Libyan output is low-density, low-sulphur crude which is easy to refine.

Hamli told reporters he was worried about events in North Africa and the Middle East, where a wave of popular protest has spread across oil-producing nations.
"We are worried, yes," he said. "The rise in oil prices is a reflection of that."
Opec Secretary General Abdullah Al Badri had also been expected to attend the Paris oil conference, but sent a letter of apology saying current events had detained him at the Opec secretariat in Vienna.
"Ongoing events in the Middle East and North Africa are such that I judge it inappropriate for me to absent myself from the organisation's headquarters in Vienna at this time," he said.
Follow Emirates 24|7 on Google News.