Etihad Airways issues statement on Alitalia's application for administration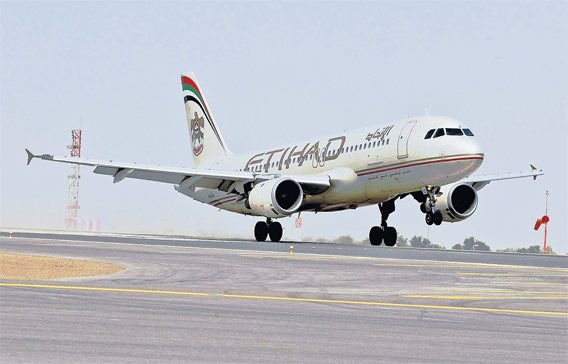 Etihad Airways said on Tuesday it was disappointed that despite its significant investments in Alitalia, the Italian airline had today entered extraordinary administration.
James Hogan, President and Chief Executive Officer of Etihad Aviation Group, said, "We have done all we could to support Alitalia, as a minority shareholder, but it is clear this business requires fundamental and far-reaching restructuring to survive and grow in future. Without the support of all stakeholders for that restructuring, we are not prepared to continue to invest. We therefore support the necessary decision of the Alitalia Board to apply for extraordinary administration.
"We are disappointed that despite Etihad's significant investments in Alitalia, alongside those of the other shareholders, the airline was unable to proceed in its current form.
"The initial strategy developed by Alitalia at the time of Etihad's investment and implemented from 2015 delivered significant improvements. However, new marketplace challenges, including greater low cost carrier competition and the impacts of terrorist events on tourism demand, meant further, deeper change was required," he added.
President and Chief Executive Officer of Etihad Aviation Group, "As a supportive investor, we have delivered on our commitments since taking our minority share. Our investment, alongside the other shareholders, has helped to protect thousands of jobs over the last three years. We would like to thank the other shareholders, and the Italian Government, for their commitment as we have worked together since we took our shareholding."
"Italy remains an important market for us and we will continue to work with Alitalia as a commercial partner alongside our own presence in Italy," he said.
Etihad Airways and Alitalia signed a transaction implementation agreement in August 2014, which resulted in 1.72 billion euro investment by Etihad and other Italian shareholders to restructure the Italian airline.
In a statement, the airline said, "All guests with Etihad bookings on Alitalia, or vice versa, should proceed with their travel plans as normal, as it is expected that Alitalia will proceed with flight operations. Etihad will communicate promptly and directly with its affected guests if that situation changes."
Follow Emirates 24|7 on Google News.