GE bullish on Mena aircraft orders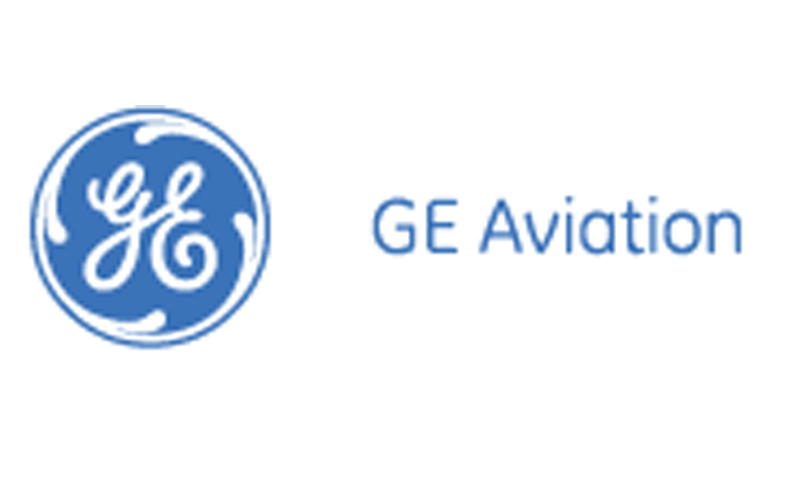 GE Aviation is bullish about future demand for its new generation aircraft engines, after the US-based company signed a $6 billion deal with Emirates.
GE Aviation and its joint venture announced $12 billion in engine orders and services at the opening of the Dubai Air Show.
Speaking to Emirates 24|7, Isam Moursy, GE Aviation's general manager for Middle East and Africa, said the company expects more multi-billion dollar contracts with leading airlines in the region.
He said within the next four years, 500 new aircraft using GE engines would be needed in the Middle East North Africa region, which is witnessing a travel boom. The demand for engines ranges from smaller aircraft of 50 to 200 seater capacity to the most modern bigger aircraft using GE 90-115 B engines.
Moursy said, "We have partnered with several leading airlines in the Middle East North Africa region. In addition to the agreement with Emirates, we have a partnership agreement with Etihad Airways and Qatar Airways. In Africa, we have partnered with leading airlines like Kenyan Airways and Ethiopian Airways.
"There will be more demand for GE aircraft engines because there are three billion people who are travelling in the three to five hours flight time. These people are capable of spending more and we expect more inter Middle East and intra Middle East growth for the aviation sector."
Moursy said the company is bullish about the market potential in the region, especially in Africa where big countries and airlines are planning bigger and better aircraft.
The largest contract bagged by GE Aviation at the Dubai Airshow was valued at $6 billion for GE90-115B engines for 50 Boeing 777-300ER aircraft ordered by Emirates. The agreement also included a 12-year maintenance, repair and overhaul agreement. The engine order was part of an $18 billion agreement between Boeing and Emirates, the largest aircraft order in Boeing's history. The agreement also contains options to supply an additional 20 aircraft, which could add $8 billion to the deal.
"The next generation aircraft engines will be fifteen to twenty per cent more fuel efficient and will generate ten to fifteen per cent less noise. In aircraft using our new generation aircraft engines, pilots cannot hear the sound of the engines," he said. "Fuel cost is the most worrying thing for many airlines and experts are talking about using biofuels for new aircraft engines."
As of now, fossil fuel remains the main fuel for airlines and there are no immediate alternatives available. "We expect major growth in the 100 to 120 seat capacity aircraft in the region using GE aviation engines and we expect a big leap in demand as the economic outlook is robust. A lot of regional airlines are keen to expand their aircraft capacity from which GE Aviation will benefit," he said. "There is also a growing demand for hub-to-hub aircraft for 500 to 600 passengers travelling from big cities like New York to Dubai."
GE Aviation has partnered with Abu Dhabi-based Mubadala to develop aviation maintenance and repair centre, which will be used to maintain the new generation GE aircraft engines. GE Aviation is also present in the Qatar Science and Technology Park where it will train civil aviation engineers and technicians from the region.
In Ethiopia, it is building an MRO (Aircraft Maintenance and Report Centre). "We are coming closer to our customers. Ethihad Airline has already placed an order for 10 aircraft using GE engines. The Abu Dhabi facility in collaboration with Mubadala will handle the maintenance requirement of new aircraft ordered by the regional airlines. Qatar Airways has also placed a huge aircraft order, which will translate into big business for GE Aviation.
He is more bullish about the potential growth in the African aviation sector where airlines like Kenya Airways and Ethiopian Airlines are planning to buy the latest and biggest aircraft to augment their capacity. "Building one kilometer of road will take you to a distance of one kilometre only. One kilometre of runway can take you to any part of the world. African governments and private sector have recognised the importance of this logic and are building new airports and infrastructure.
"Connecting East and West Africa remains a big challenge for the African airlines and we see a lot of growth potential there," he said, adding,"security and use of old aircraft has been an issue plaguing the African aviation sector, but GE Aviation is helping the African carriers, especially Kenyan Airways and Ethiopian Airways, to build a training centre for technicians and other aviation experts. The challenge is more for smaller countries. However, I see a lot of changes taking place in Africa as governments have realised the need to have modern airlines. African airlines like Egypt Air and Ariq Air are keen to increase their aircraft capacity to 150 aircraft each by 2020, compared to 50 aircraft each that they currently own."
Follow Emirates 24|7 on Google News.