Google plays catch-up with Apple in tablets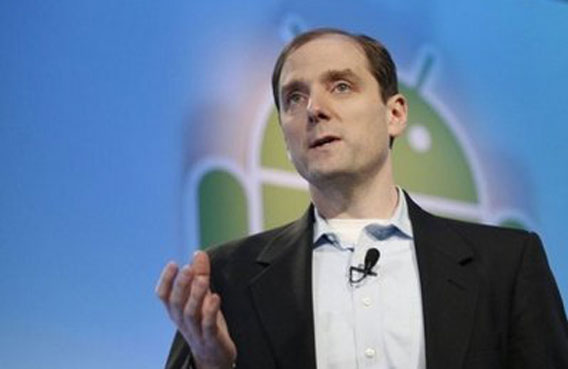 Google Inc has fixed some shortcomings in its tablet computer strategy, as the Internet search giant steps up efforts to break into a nascent market dominated by Apple.
Google showcased on Wednesday the first version of its Android software designed to run on tablets with larger screens and greater computing horsepower, allowing for a sleeker and theoretically faster interface with built-in video conferencing.
The company also introduced a new way for developers to make money by building applications that run on Android.
The changes ratchet up the competition in the fast-growing tablet PC market, for which Hewlett-Packard and Microsoft are also developing rival software.
Analysts said "Honeycomb", while addressing a couple perceived flaws in the operating system when used for tablets as opposed to smartphones, was unlikely to immediately shift the balance of power.
"It closed the gap quite a bit," said BGC analyst Colin Gillis. But, he said "there was nothing there that was going to make me wait in line overnight," referring to the lines of customers who waited outside retail stores when Apple introduced the iPad in April.
Google said at an event at its Mountain View, California headquarters on Wednesday that Android developers would now be able to sell consumers goods from directly within their apps, a key capability Apple introduced more than one year ago.
And it has started a Web version of its applications store for Android devices, which will help developers hawk their software applications to a larger audience. Previously, Android apps were available only through client software on devices.
STILL RUNAWAY LEADER
Apple, which some analysts expect will unveil a new version of its iPad later this year, has shipped 14.8 million iPads since April. But it lost its early lead in the smartphone market to Android, which Google gives away to hardware vendors and which became the No.1 smartphone operating system in the fourth quarter, according to research firm Canalys.
Whether Google can do the same in the tablet market will depend on the support its new "Honeycomb" gets from manufacturers, wireless carriers, and the armies of developers who build applications like games and productivity tools.
Google now has more than 100,000 apps available for Android devices, versus Apple's catalog of more than 300,000.
"There really wasn't much of a competitive playing field so far" in the tablet market, said Soumen Ganguly, a principal at management consulting firm Altman Vilandrie & Co, who noted that previous versions of Google's Android were well-suited to smartphones but not ideal for the bigger-screened tablets.
With the introduction of Honeycomb, Ganguly expected that every major manufacturer would introduce at least one Android tablet by the end of the first half of the year.
Motorola Mobility's Xoom, which Google showcased at its event Wednesday, is due to ship in the first quarter.
But Display Search analyst Richard Shim said there were still unanswered questions, including the price of Honeycomb tablets.
Shim said his firm expects industry-wide shipments of 55.7 million tablet PC in 2011 and that, even after seeing Wednesday's Honeycomb demonstration, he still expects Apple to hold the majority market share this year.
"This put them at the table," he said of Google. "What we're seeing here is a good foundation."
Follow Emirates 24|7 on Google News.