Intel finds error in new computer chips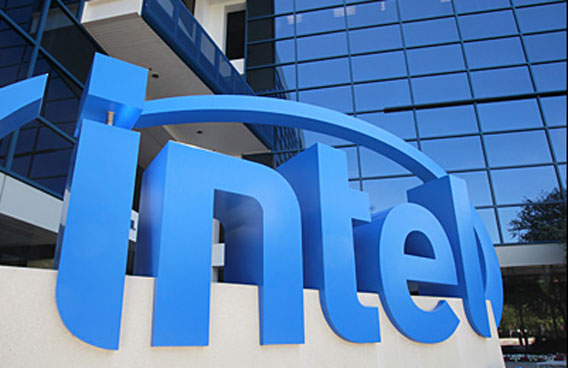 Intel Corp. said it has found a design flaw in a recently released computer chip and will discontinue its production.
The flaw will mean lost sales, and the chip maker also lowered its gross profit margin forecast. Intel shares slid 33 cents to $21.13 in morning trading.
However, despite the setback, the Santa Clara, Calif., company raised its overall revenue outlook because of the impact of recent acquisitions.
Santa Clara, Calif.-based Intel said Monday it has stopped shipment of the chip, codenamed "Cougar Point," and has developed a way to fix the error.
Intel said the systems with the affected chips have only been shipping since Jan. 9, so "relatively few" consumers are likely affected. Second-generation Core i5 and Core i7 quad-core based computer systems are the only ones affected by the problem that have been sold to customers.
Intel said consumers can "continue to use their systems with confidence, while working with their computer manufacturer for a permanent solution."
The problem will reduce revenue by about $300 million in the first quarter. Intel said the total cost to repair and replace the materials and systems affected will be about $700 million.
But Intel raised its overall revenue outlook to $11.7 billion, plus or minus $400 million. Its prior outlook was for $11.5 billion, plus or minus $400 million. Analysts polled by FactSet expect $11.5 billion.
Intel also said it expects revenue to grow in the mid- to high teens in all of 2011. It previously expected a growth of about 10 percent.
The company said its gross margin - the profit made on each sale, expressed as a percentage of overall revenue - will be lower than its previous outlook as it will be taking a charge related to the chip flaw. Intel didn't specify the amount for the charge. It will also take a charge for the fourth quarter, as some of the affected chips were shipped during that period.
Intel now expects its first-quarter gross margin to be 61 percent, plus or minus a couple percentage points. Its earlier outlook was for 64 percent, plus or minus a couple of percentage points.
For the full year, gross margin is now expected to be 63 percent, plus or minus a few percentage points, compared to the previous expectation of 65 percent, plus or minus a few percentage points.
Shares of rival Advanced Micro Devices Inc. jumped 38 cents, or 5.1 percent, to $7.87 on the news. The stock has traded in the 52-week range of $5.53 and $10.24.
Follow Emirates 24|7 on Google News.