New iPad lands in UAE... before official launch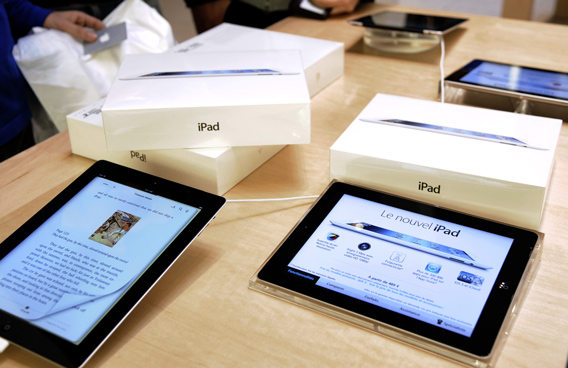 "The new iPad has landed in the UAE!" With that tag line, bulk discount buying website Groupon is selling the new iPad to eager fans in the UAE even before the new device from Apple officially lands on the country's shores.
The new iPad, or iPad HD as it commonly known, was unveiled in the US on March 7, and began retailing in select countries, including Australia, Singapore and of course the US on Friday, March 16, 2012.
However, the device is not yet officially available in the UAE, with Apple's UAE iStore still selling the iPad2 – the previous avatar of the iPad – online.
While the live deal on Groupon offers the new iPad starting Dh2,298 for 16GB wi-fi only version, going up to Dh2,698 for the 64GB wi-fi only variant, the iStore is retailing the older version at a now-reduced price starting Dh1,599 for 16GB wi-fi only version, going up Dh2,899 for the 64GB fully loaded (wi-fi plus 3G) version.
The Groupon price seems at a premium to the price at which the new iPad is being retailed in the US (starting at $499 or Dh1,833 for the basic 16GB version).
However, that doesn't seem to be an issue for eager Apple fans in the country, 118 of which had lapped up the deal until 10.40am this morning, with another day-and-a-half to go for the deal to expire.
Nevertheless, according to Groupon's terms and conditions, customers may have to wait at least three weeks for delivery, and will have to shell out an additional Dh30 for delivery.
Follow Emirates 24|7 on Google News.