No output cut even oil price drops below $50: GCC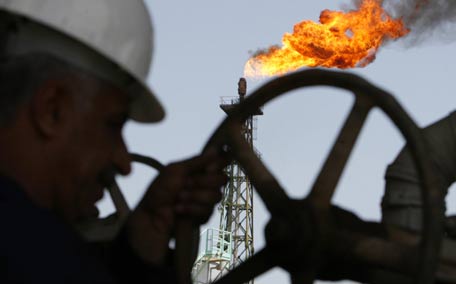 Saudi Arabia and its Gulf Opec allies are showing no sign of considering cutting output to boost oil prices, even though they dipped below $50 a barrel this week.

Opec decided against limiting production at its last meeting on Nov 27, despite misgivings from non-Gulf members, after Saudi Oil Minister Ali Al Naimi said the group needed to defend market share against U.S. shale oil and other competing sources.

Those misgivings have grown with a slide in oil prices to below half their level in June, hurting the economies of Opec's smaller producers. Benchmark Brent dipped to $49.66 on Wednesday, its lowest since April 2009, before rising to $51 on Thursday.

Opec has forecast an increasing surplus in 2015, citing rising supplies outside the group and lacklustre growth in global demand. But the Gulf members, who account for more than half of Opec output, are not wavering, arguing lower prices will slow competing supplies, spur economic growth and revive demand.

One delegate from a Gulf Opec member said there was "no chance" of a rethink while another referred to the view that non-Opec producers were to blame for the glut. "Naimi made it clear: Opec will not cut alone," the second delegate said.

Opec ministers and delegates have blamed non-Opec producers such as Russia, Mexico and Kazakhstan, as well as U.S. shale and tight oil production, for the oversupply in the market.

U.S. oil production has surged from around 5 million barrels per day to reach a near 30-year record of more than 9 million bpd over the past six years, propelled by the sudden emergence of shale oil output from North Dakota to Texas.

The Opec delegates - government officials representing their countries who attend Opec's meetings - spoke to Reuters after oil's brief fall below $50 on condition of anonymity as they are not authorised to speak publicly on the issue.

Officially, Opec agreed at its November meeting on keeping its output target of 30 million barrels per day (bpd) - a point the U.A.E oil minister reinforced on Wednesday - although African members, as well as Iran and Venezuela, had wanted a reduction.

Iran and Algeria have both since called on Opec to cut output in the face of the slide in oil prices. A delegate from Libya, one of Opec's four African Opec members, agreed.

"Something should be done by Opec countries to reinstate its role to stabilize the market, ensuring a fair price for both producers and consumers," Samir Kamal, Libya's Opec governor, told Reuters on Thursday, emphasising he was not speaking on behalf of the Libyan government.

"Or there is no need for it any more, especially if only one country is dictating its strategy while hurting other members."

Venezuela campaigned for supply cuts before the Opec meeting and is still pushing for action. President Nicolas Maduro has embarked on a tour of Opec members Saudi Arabia, Iran and Algeria, to lobby for efforts to boost prices.

Further price fall?

Saudi Arabia is by far the biggest Opec producer, with output at around 9.6 million bpd. This, and Saudi's ability to make up for supply shortages elsewhere given its significant spare capacity, also make it in the view of other members the one with the least to lose from cutting output.

Venezuela, Algeria and Iran need oil above $100 to balance their budgets, according to estimates from the IMF and other analysts, higher than the Gulf members who can tolerate lower oil revenues for years.

The rift in Opec could deepen if prices keep falling towards $40 or lower and Saudi Arabia maintains its resistance to output cuts, some delegates say, although it is unclear whether it would have any practical impact. One said if it got as far as $30, "others will start telling the Saudis: 'then you are at war with me?'."

A further drop looks likely, analysts and traders say. BofA Merrill sees a growing risk of Brent falling to $40, not far from the 2008 low of $36.20 reached before Opec's last formal output cut prompted a steady revival.

The Libyan Opec governor said he believed oil may fall to $45 in the first 6 months of 2015 but would eventually rise, perhaps averaging $55-$60 in 2015.

For now though, there has been no call for an Opec meeting before the group's next scheduled gathering in June, another delegate said. Other countries see little to gain from calling for one given Saudi Arabia's expected resistance.

"It would be up to the Saudis. There is no point in having a meeting unless you plan to do something," the delegate said.

"These prices are killing us," said another non-Gulf Opec delegate. "But why are you asking me? Go ask the big guys."
Follow Emirates 24|7 on Google News.