Saudi cement firms may cut output for export ban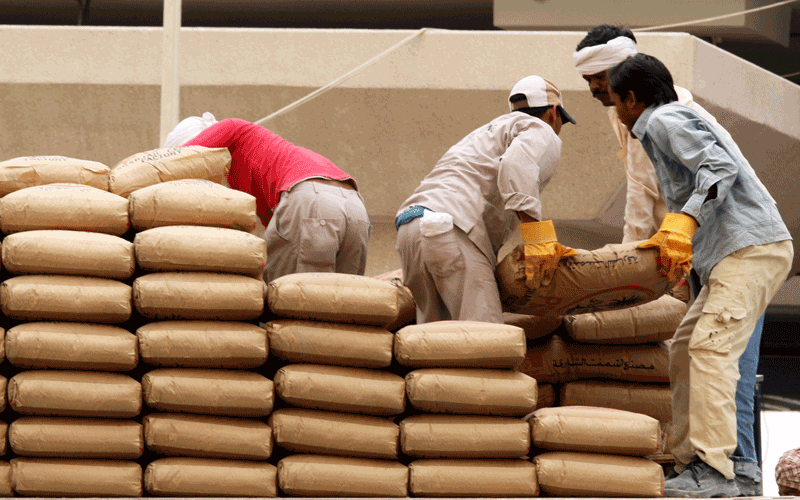 Cement producers in oil heavyweight Saudi Arabia could slash output because of swelling stocks in the absence of a government decision to lift a long-standing export ban, a Saudi newspaper reported on Tuesday.

"Some cement plants in the Kingdom may shut production lines to reduce supplies because of the delay in lifting the ban on exports," the Arabic language daily 'Al-Eqtisadiah' said, quoting Jihad Al-Rasheed, chairman, National Cement Committee in the council of Saudi Chamber of Commerce and Industry.

He said the ministry of commerce and industry has not taken any decision yet to temporarily remove the export ban, adding that this has created a domestic cement surplus of around 22 million tonnes despite the relatively strong demand.

"Some cement companies could be forces to cut production although this will directly harm their interests.

"They could eventually do this because of a sharp increase in stockpiles and this will inflict losses on them," he added.

Al-Rasheed said the cement market has remained buoyant because of giant government projects, including the Riyadh and Jeddah Metro, and expansions in the Grand Mosque in the Western town of Makkah.

He said cement demand had grown by around 10 per cent over the past three months and that it was mainly spurred by projects in the Western region.

Al-Eqtisadiah quoted an unnamed cement firm manager as saying local companies are already suffering from losses due to the large surplus.

"This should prompt a decision to allow cement exports before some plants are forced to shut production lines and suffer from more losses," the manager said.

Saudi Arabia partially lifted the cement export ban in 2009 before enforcing it again in 2012 to ensure enough supplies for domestic projects.

Cement demand stood at around 57.2 million tonnes in 2014 and is projected to grow to nearly 59.5 million tonnes in 2015, according to Al-Rasheed.
Follow Emirates 24|7 on Google News.