Sony promotes Hirai, possible successor to CEO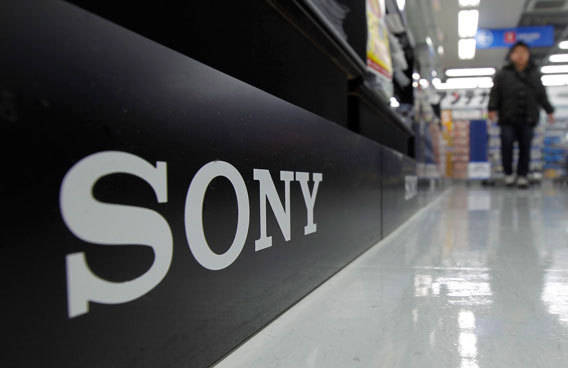 Sony Corp said it would promote Kazuo Hirai as the head of the company's biggest division, as part of a realignment that signals he could be a potential successor to Chief Executive Howard Stringer.
Welsh-born Stringer, 69, who serves as the company's chairman, chief executive and president, will retain his current positions, a Sony spokesman said on Thursday.
"It's a sign that Sony has exited the crisis mode that it's been in since the Lehman shock. It can now move on from talk of restructuring to growth," said Mitsushige Akino, chief fund manager at Ichiyoshi Investment Management Co Ltd.
Sony has been mulling a potential successor for Stringer, the first non-Japanese to run the consumer electronics company, who is expected to step down in 2013.
Hirai, 50, currently runs the firm's network products and services division, which includes Sony's games business as well as newer ventures such as music and movie streaming services.
"In his current role, Mr. Hirai has successfully led the turnaround of the games business," Sony said in a statement.
Under Welsh, Sony has slashed jobs and sold off factories to improve margins but analysts have said it will take more than streamlining to help Sony catch up with rivals including Apple Inc,, Nintendo and Samsung Electronics.
Sony shares shed 1.2 percent in a broader market down 1.4 percent.
Hirai, who will become executive deputy president on April 1, is a fluent English speaker known for his presentation skills, which were on display at the unveiling of Sony's new handheld games device at a splashy Tokyo ceremony in January.
Operating profit more than doubled in his network products and services division in October-December last year, but was outweighed by losses on TVs, resulting in a fall in Sony's overall profit.
Sony also announced it would realign its business into two core groups, one covering consumer products and services and accounting for 60 percent of the company's turnover, to be led by Hirai.
The other division, covering business to business areas such as semiconductors, batteries and other key components, will be led by Hiroshi Yoshioka.
Stringer took over as chairman and CEO of Sony in 2005, and added the role of president in 2009. He has overseen a round of cost-cutting, shutting factories and slashing jobs to return the company to profit.
Follow Emirates 24|7 on Google News.