Target Expo 2020: Dubai in Top-5 global cities in terms of hotel rooms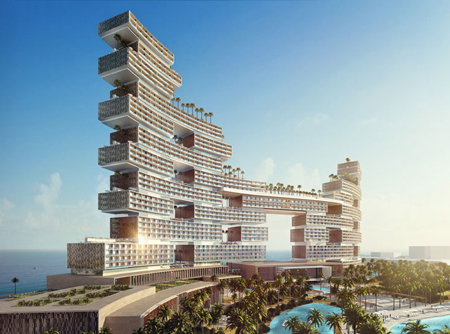 As Dubai works to build its infrastructure and transportation network for the mega Expo 2020 event, the big and small players in the hospitality sector are in full swing to meet hotel room requirements for the expected 25 million visitors.
In its latest report, US-based Lodging Econometrics has listed Dubai with 104 projects and 29,948 rooms, among the top five global cities with the largest hotel construction pipelines in the world.
It was been reported that in the first quarter 2016, 1,500 new hotel rooms and serviced apartments entered the Dubai hospitality market, with the major developments being Ibis Styles in Dubai International City, Ibis One Central in World Trade Centre, Four Seasons in Dubai International Financial Centre and Wyndham Hotel Dubai Marina.
At the end of first quarter 2016, the emirate has 676 hotels, with a total number of hotel rooms and hotel apartments, totaling 98,949, a 5 per cent increase year-on-year.
Dubai Tourism (Department of Tourism and Commerce Marketing) has reported that occupancy rates have averaged 85 per cent in the first quarter, with consultancies pointing to a number of new launches in the coming years.
The top four cities include New York with 187 Projects, 32,136 rooms; Jakarta with 130 projects, 22,851 rooms; Seoul with 128 projects, 27,187 rooms and Shanghai with 114 projects and 24,285 rooms, the Lodging Econometrics report said.
The current worldwide pipeline stands at 11,196 projects and 1.9 million rooms, the highest level ever recorded.
The global pipeline is up five per cent year-over-year by projects and six per cent by rooms. Growth is led by the United States that now has 40 per cent of the world's projects and 29 per cent of its rooms in the pipeline.
Globally, there are 5,277 projects and 990,669 rooms currently under construction, down one per cent by projects but up one per cent by rooms.
Projects scheduled to start construction in the next 12 months stand at 3,214 with 466,129 rooms, up 24 per cent by projects and 22 per cent by rooms. The number of projects in early planning is 2,705 with 462,016 rooms, the report said.
Dubai is the host city for Expo 2020, which will run for a period of six months, starting October 20, 2020 till April 10, 2021. Over Dh25 billion investments is expected in infrastructure-related projects, with 277,000 new jobs being created.
Follow Emirates 24|7 on Google News.