30 million songs, June 30: Apple's music stream @ $10 a month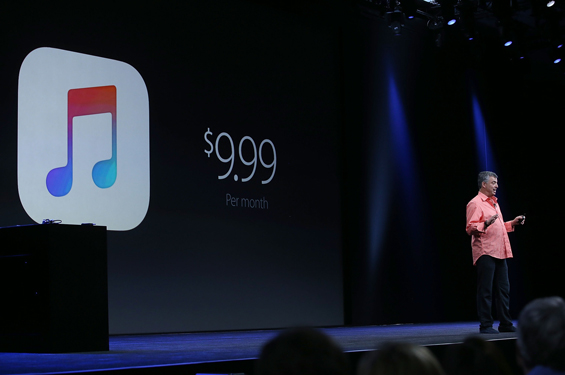 When Sony recently introduced its latest 'hi-fi' Walkman in Dubai, there were some skeptics about its widespread use.
A Sony employee added an addendum - "Until such time when Apple launches its music streaming…" the official said, referring to the current market for music subscription.
That day is here.
Apple has finally announced that it would be streaming music from a collection of 30 million songs, not just limited to English titles, but multiple languages and spread across 100 countries.
June 30 is when it plans to roll out the feature.
Starting that day, music fans around the world will be able to subscribe the service free for three months, after which a $9.99/month subscription fee will apply.
There will also be a family plan providing service for up to six family members for just $14.99/month.
The service could emerge as a major threat to existing services such as Spotify.
However, regional players like Anghami which provide free streaming, but with advertisements, could manage to withstand the onslaught.
The Apple service will also run as a worldwide 'live' radio station broadcasting 24 hours a day.
Apple had acquired Beats in 2014 and it now has Beats 1 as its "first ever 'live' radio station dedicated entirely to music and music culture".
Beats 1 is a 24-hour listening experience led by DJs Zane Lowe in Los Angeles, Ebro Darden in New York and Julie Adenuga in London.
Listeners around the globe will hear the same programming at the same time.
"We love music, and the new Apple Music service puts an incredible experience at every fan's fingertips," said Eddy Cue, Apple's senior vice president of Internet Software and Services.
"Apple Music is really going to move the needle for fans and artists," said Jimmy Iovine.
"Online music has become a complicated mess of apps, services and websites. Apple Music brings the best features together for an experience every music lover will appreciate."
The service will work across multiple devices be it iPod, iPhone, iPad. MAC or a PC.
Follow Emirates 24|7 on Google News.