5G coming to UAE soon with 115Gbps internet speed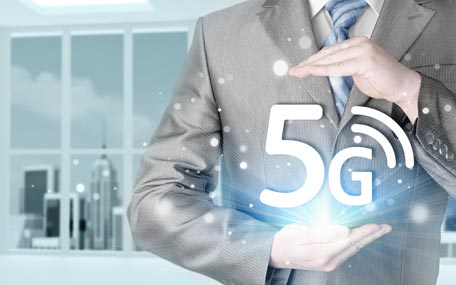 The United Arab Emirates will become the first country in the region to benefit from 5G technology.
The country`s leading telecom operator, Etisalat said it has signed a partnership with Ericsson at the Mobile World Congress in Barcelona to implement the same. Etisalat said it has already tested speeds of upto 115GBPS as part of its 5G strategy.
This, even as operators and officials, gathered at the conference in Barcelona, have been debating about the procedure and implementation of 5G. There has been a debate over the time frame for the implementation of 5G with some calling for first strengthening the existing technology and spreading it out across urban and rural areas and in both developing and developed markets. Many others are of the opinion that 5G could be simultaneously deployed in markets such as the UAE, where 4G is already at an advanced state.
During a keynote presentation on Tuesday Qualcomm's CEO Steve Mollenkopf said he is of the opinion what's currently needed is to strengthen the 4G or the LTE.
"The debate is when do we call it 5G," said Mollenkopf. "There's still a lot to do." "The biggest challenge we face with 5G is the extreme number of use cases. There will be many new methods for billions of devices to connect and interact, and we need to transform the edge of the internet to better support mobile devices. It's at the edge that real innovation will take place," he said.
Ken Hu, CEO at Huawei, is however of a different opinion and called for immediate deployment of 5G.
According to him the current system will be completely overstretched if it attempts to connect the hundreds of thousands of smart devices working as part of the Internet of Things.
5G will enable new device-to-device and machine-to-machine applications that will impact all aspects of a Smart City.
According to Etisalat, today's networks support just over 7 billion subscriptions with voice, data and mobile-broadband services. The mobile data traffic in Q1, 2014 exceeded the total mobile data traffic in 2011.
In 2020 it said that there will be more than 9 billion subscriptions, and billions of things will be connected – all with varying needs.
Some will need low-cost connectivity or solutions that consume a minimal amount of energy. Others will require very high speeds to transfer critical data in real time or will need massive amounts of bandwidth.
"5G will be capable of connecting 100 billion devices, which will be very valuable for industrial applications," he said.
Meanwhile, the Etisalat and Ericsson partnership will mean
exchange of knowledge, solutions and tap into the potential of 5G technology, which will help deliver the future Networked Society.
Follow Emirates 24|7 on Google News.