AGMC starts 2011 on a fast track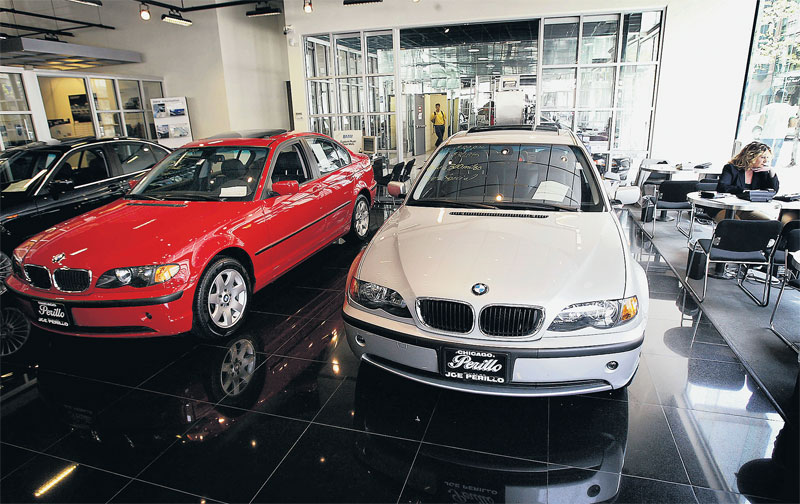 Kevin Hughes, the newly-appointed General Manager, said BMW and Rolls-Royce sales increased 34 per cent and 113 per cent, respectively, during January and February 2011. But the start performer was Mini which saw sales jumping 170 per cent during the period.
For pre-owned vehicles, AGMC continued to be one of the biggest sellers of BMW Premium Selection, recording total sales of 100 vehicles in January and February 2011, an increase of 100 per cent over the same two month period in 2010.
Led by the top-of-the-range models, the UAE was the second best performing market for BMW in the Middle East in 2010. AGMC sales of BMW and Mini increased 19 per cent and doubled for Rolls-Royce in 2010. It sold 3,567 BMW and Mini vehicles and 70 Rolls-Royce.
AGMC was the second best performing market delivering 3,380 BMW and 187 MINI vehicles to customers in Dubai, Sharjah and the Northern Emirates in 2010.
BMW and Mini hit record-breaking sales in the Middle East, selling 17,119 vehicles in 2010 – the highest volume since the company commenced regional operations in 1994.
Huges revealed that AGMC will launch five new models of BMW and Mini this year including Mini Countryman, BMW M1 Coupe, Mini Coupe, BMW 6 Series Coupe and BMW M5. It also plans to open three showrooms this year. AGMC has also increased its workforce by an additional 150 employees to staff the new facilities and workshops.
Speaking at the launch of new BMW 6 Series Convertible in Dubai late on Tuesday, Hughes said he expects to surpass last year's sales in 2011.
AGMC, an exclusive importer of BMW, MINI and Rolls-Royce in Dubai, Sharjah and the Northern Emirates, has started the year on a positive note with strong sales in the first two months, said a senior company official.
Follow Emirates 24|7 on Google News.