Apple officially beats Samsung in global smartphone sales: Gartner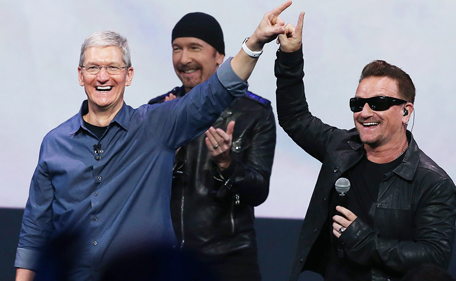 Apple has been officially declared as the number one smartphone vendor as sales during the last quarter of 2014 beat that of Samsung.

Apple became the world's biggest smartphone maker after a report by Gartner pointed out that it sold 74.8 million units of iPhones during the last quarter of 2014.

Samsung on the other hand managed to sell about 73 million units during the same period. What this means for Apple is significant. This is the first time Apple has overtaken Samsung in terms of the number of units since 2011.

In the UAE itself the TRA revealed that the iPhone has become the number one smartphone in terms of usage during the fourth quarter of 2014 as it overtook Samsung.

The result is not surprising as Apple started retailing its iPhone 6 and 6 Plus just at the beginning of the quarter starting October.

According to Gartner, Apple's first ever large-screen phones continued to see huge demand with sales in China and US, growing at 56 and 88 per cent, respectively. Apple's strong ecosystem and its new iPhone 6 and iPhone 6 Plus drove strong replacements within the iOS base. These new smartphones also offered new users, who are looking for larger screen phones, a strong alternative to Android.

"With Apple dominating the premium phone market and the Chinese vendors increasingly offering quality hardware at lower prices, it is through a solid ecosystem of apps, content and services unique to Samsung devices that Samsung can secure more loyalty and longer-term differentiation at the high end of the market," said Roberta Cozza, research director at Gartner.

Samsung launched two new flagship devices – the Galaxy S6 and the Galaxy S6 Edge this week. It needs to be seen if the new devices will be able to help the company turn around the numbers by the end of the second quarter ending June.

Samsung has been facing stiff challenge from Chinese vendors, which took away a large chunk of its market share in the mid and low tier segment.

"Samsung's performance in the smartphone market deteriorated further in the fourth quarter of 2014, when it lost nearly 10 percentage points in market share," said Anshul Gupta, principal research analyst at Gartner.
"Samsung continues to struggle to control its falling smartphone share, which was at its highest in the third quarter of 2013. This downward trend shows that Samsung's share of profitable premium smartphone users has come under significant pressure."

Garnet also pointed out that worldwide sales of smartphones to end users had a record fourth quarter of 2014 with an increase of 29.9 per cent from the fourth quarter of 2013 to reach 367.5 million units

Overall in 2014, sales of smartphones to end users totalled 1.2 billion units, up 28.4 per cent from 2013 and represented two-thirds of global mobile phone sales.
Follow Emirates 24|7 on Google News.