Apple's iPhone 6s in UAE on September 27 @ Dh2,700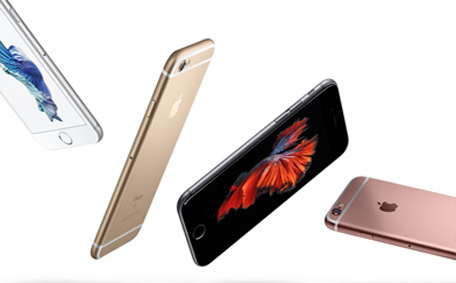 The newly launched iPhone 6s will be on sale in the UAE, though not officially, as early as September 27.

UAE is not on the list of countries where the new iPhones will officially go on sale from September 25.

Apple has announced that the first round will go to Australia, Canada, China, France, Germany, Hong Kong, Japan, New Zealand, Puerto Rico, Singapore, the UK and the US, beginning Friday, September 25.

Preorders for these markets are already 'live'.


However, as is the practice every year, retailers in the UAE have not decided to wait for the official launch.

"Units will be shipped in from the UK, Singapore or wherever it is feasible from," a grey market source told Emirates 24|7. Officially, the devices are priced at $649 (Dh2,381) for a 16GB iPhone 6s, increasing by $100 (367) for a 32 and 64 GB versions.

However, unlike previous years, retailers are not expecting to make massive margins.


"The 16GB version could be initially priced around Dh2,750 to Dh3,000 during the first two weeks of the launch," the retailer said.

Omar Kassim of Jadopado.com says Apple might officially launch the new iPhones in the UAE by mid- October.

"However, units will be available here within 24 hours of it retailing in other markets," he says.

According to him, there could be an increase in sales of iPhone 6 and 6 Plus, with a possible drop in prices. "Expect a drop in prices ranging anywhere between Dh200 to Dh400.

"You may not see a drop in prices locally right now, but Gitex Shopper could be a good indicator," he says.

"There is a pattern to this. Thirty per cent of iPhone 5s sales was achieved after the launch of iPhone 6," he said.

Meanwhile, Ashish Panjabi of Jackys Electronics is also of the opinion that iPhone 6 sales could increase following the launch of new models.

"Usually prices of the old models drop between Dh400 to Dh500," he said.

Commenting on the features of the new iPhones, he said, "I am not as excited. Consumers who were looking for a bigger device got it when Apple launched the 4.7-inch iPhone 6 and the 5.5-inch iPhone 6Plus.

"If older models go for a couple of hundred dirhams cheaper, a lot of people will still go for them," he said.

Meanwhile, Apple has also introduced, for the first time, a $32.4 (Dh119) a month upgrade programme, whereby those subscribing to the plan will be able to receive a new iPhone every year.

A 64GB iPhone 6s with the upgrade programme is priced at $36.5 (Dh133) a month, while a 128GB device would cost $40.75 (Dh150.5) a month.

The iPhone 6s Plus version is priced at $4 extra every month.

The offer is only available in the United States for now, but as it offers an unlocked device it will make it easier for anyone to subscribe for one and ship it to other parts of the world.

Follow Emirates 24|7 on Google News.