Apple's Samsung play: Cheaper iPhone next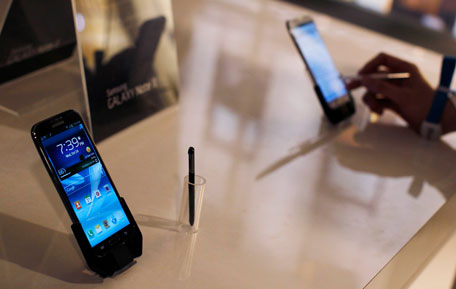 Apple is threatening to hit back at Samsung by releasing a cheaper version of its most popular iPhone.
According to latest available reports, the Cupertino based company which only released one upgraded model of its iPhone every year is now considering going the Samsung way.
Samsung has more than two dozen different models of smartphones to cater to specific users.
Apple which launched its cheaper and smaller version of its iPad through the mini is now planning to replicate the model with iPhone as well.
The phone could be aimed at the developing market in South East Asia, China and the Indian subcontinent.
According to a report by Digitimes, Apple will roll out a low-cost version of the iPhone for China and other emerging markets before the end of the year and could be as early as the second quarter.
Quoting supply chain sources the report says that a sample of the phone which is already making rounds indicates to an instrument made of much cheaper cover compared to the current aluminium cased iPhone, but could feature a larger display.
Apple is especially thrilled with the success of its iPad mini, which continues to sell in large numbers.
iPad mini has already sold about 10 million units during the last quarter and continues to be high in demand. The demand for the budget version of the tablet is so popular that many stores in the UAE have run out of stock.
Reports also added that the budget phone could come with a larger five inch screen compared to the 4"that the iPhone5 sports.
"Qualcomm's recent launch of its latest family of Snapdragon chipsets, including the dual-core MSM8960 and the quad-core APQ8064, for the entry-level to mid-range smartphones may pave the way for Apple bringing out the low-cost iPhone,"said the report quoting sources.
However it is still not clear how much the new budget phones could be priced. Apple is currently selling its iPhone5 in the UAE for Dh2599.
Follow Emirates 24|7 on Google News.