Apple smart watch may keep the doctor away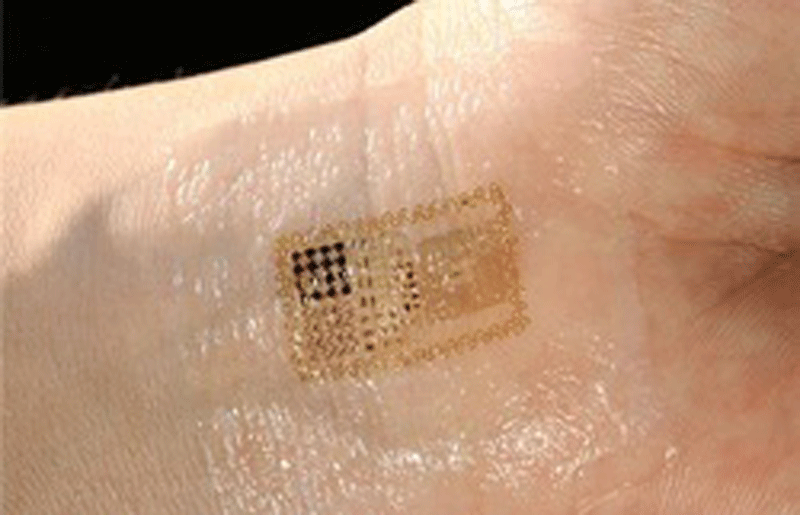 Tech giant Apple Inc is working hard to ensure that the English proverb 'An apple a day keeps the doctor away' holds good with reference to its products as much as the fruit on the breakfast table.

The company has been working on smart wearable devices and recent recruitment by the company indicates that Apple is indeed serious about keeping the doctors away.

Those recently employed by Apple are said to be working on converting an Apple smart watch into a mini laboratory that can even analyse your blood and even your respiration.

These two analytics are sufficient enough for the device to analyse and determine if you have more than a dozen or more serious ailments such as diabetes, blood pressure, heart disease and various other life threatening ailments.

According to a report by 9to5Mac, the company earlier this year hired Nancy Dougherty from the San Francisco startup Sano Intelligence and Ravi Narasimhan from general medical devices firm Vital Connect.
Dougherty's appointment meant that Apple was specifically interested in what she was doing at Sano Intelligence.

The company was instrumental in developing a sensor the size of a small sticker that can be worn on the wrist and capable of reading and transmitting the acquired data, thereby eliminating the practice of taking blood samples using a needle.

Narasimhan was the Vice President of R&D, Biosensor Technology at Vital Connect which developed the HealthPatch – a biosensor and which the company claims was the first solution of its kind "capable of capturing clinical-grade biometric measurements in a continuous, configurable and non-obtrusive manner using a small yet powerful patch worn on the chest."

HealthPatch's sensor and chip in combination with Vital Connect's proprietary algorithms, "enables the device to provide clinical-grade biometric measurements. It is less obtrusive than other sensors, can be customised for type and frequency of data collection, communicates via Bluetooth LE and provides HIPPA-compliant cloud-based connectivity, analytics, and storage.," the company's description adds.

So just imagine Apple adding these capabilities into the iWatch or even the iPhone. The iPhone 5s already has seven inbuilt sensors including the finger print sensors and the M7 motion compressor. According to reports it is estimated that by 2020 Apple's new devices will be capable of incorporating sensors that can measure ECG, blood pressure, glucose, blood biomarkers, heart rate, fatigue and even your mood.

And then Apple's advertisement may simply say that "an Apple will keep the doctor away."
Follow Emirates 24|7 on Google News.