Battle for your living room just went 4K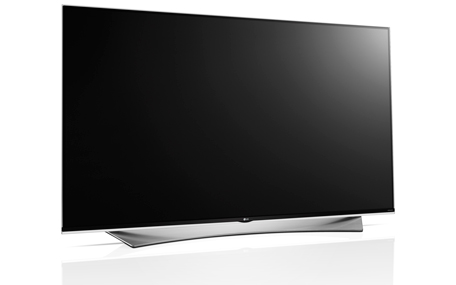 Call it the 4K battlefield. Most UAE homes are fast moving towards replacing their plasma and LCD television sets with ultra high-definition (HD) televisions.

Helping that transition are two primary forces – one, the manufacturers are turning 4K TVs into cheaper commodity items, and two, HD content that can be upscaled to ultra HD experience by such TVs is mushrooming like never before.

The television manufacturers, for one, are falling over themselves to convince residents to upgrade their existing sets to the 4K models that cram in an increasing amount of pixels onto your sets' screens.

These Ultra HD or 4K or quantum dot or nano-pixel technology TVs come in a rather wide price-range – from the usual to ones that will cost you an arm and a leg. With the assurance of 'even sharper' images, TV manufacturers promise to 'redefine your viewing experience' and 'bring colours to life' every time one of them launches a new UHD TV, curved or otherwise.


Marketing jargon notwithstanding, UAE households are indeed fast moving towards 4K, with the recently concluded Gitex Shopper Dubai showing that UAE residents are definitely attracted to the commodity that UHD TVs have become.

"By the end of the year we envision ourselves in every household of the GCC," D.Y. Kim, President of LG Gulf, told Emirates 24|7.

"Consumers in our region are extremely tech savvy and to provide that greater selection of features, LG Electronics has focused on innovating and ensuring the ultimate experience with full line up of UHD TVs," D.Y. Kim, President of LG Gulf, told this website.

Earlier this week, LG introduced what it called the first of its 2015 premium Ultra HD TV series. LG's model UF9500 is part of its Prime UHD TV line-up – a premium tier above the company's Ultra HD TV featuring its ColorPrime technology.

With prices starting from Dh5,999, the new TV will be available in Sharaf DG stores beginning April 19 and in all other leading retail stores beginning May 3.

"LG's Prime UHD TVs take the viewing experience to a whole new level with its unparalleled picture quality and premium ultra slim design," said Kim.

"We are furthering our advancement in cutting-edge, premium display technologies and convenience-enhancing TV features to place the company in a very favourable position as a global premium TV market leader," said In-kyu Lee, senior vice president and head of the TV and Monitor division at LG Electronics Home Entertainment Company.

A week earlier, Samsung Electronics Gulf unveiled its 2015 line of premium TVs, including the series of flagship SUHD TVs. Samsung will offer three new series of SUHD TVs: JS9500, JS9000 and JS8500, in nine screen sizes from 48" to 88".

"The TV will be first available in the UAE by third week of April, and will be available in other markets within a couple of weeks of that," Vinod Nair, General Manager of CTV Business at Samsung Gulf Electronics, told Emirates 24|7.

And these two are not the only ones to eye that wall space in your living room. Sony has its own set of premium 4K TVs, and so has Panasonic and Sharp and a number of other players.



What's interesting is that even as prices are set to fall (as is wont with technology), HD content is set to explode too.

Earlier this year, TV manufacturers Samsung, Sony, Panasonic, and Sharp teamed up with a set of Hollywood studios and online broadcasters (Disney, Fox, Warner Bros., Netflix, and DirecTV) along with Dolby and Technicolor to formulate a UHD Alliance. This alliance will help re-master existing studios-owned content to UHD quality, adding to the user-generated UHD content like user-owned images, videos etc.

YouTube too has an increasing number of HD videos but let's face it, you don't want to spend thousands of dirhams on a television set just so you can watch YouTube videos in a little sharper resolution.

What will prove to be a real game changer is the buy-in by satellite broadcasters, who seem to be launching dozens of HD channels every month to keep up with consumer demand.

By March 2015, the satellites covering the Arab World carried 195 HD channels up from 134 HD channels by February 2014, a new report by Arab Advisors said yesterday.

"The number of HD TV channels has grown by 45 per cent between February 2014 and March 2015," Noor Asmar, research analyst with Arab Advisors, writes in her latest report overviewing the HD TV channels landscape in the Arab world.

The data updated until the end of last month shows that almost one in five satellite channels in the region is now HD. "The number of HD channels constituted around 18 per cent of the total number of satellite channels carried by the seven satellite platforms covering the region," the report states.

"By March 2015, Arabsat had the largest number of HD channels with more than 85 channels available on the platform. Nilesat followed," Asmar added.

There are seven satellite operators that cover the Arab World: Arabsat, Es'hailsat, Eutelsat, Gulfsat, Nilesat, Noorsat, and Yahlive.

Whether you want it or not, the battle for your living room is being fiercely fought by Ultra HD TV manufacturers. Sit back and enjoy watching it, preferably on a 4K screen.
Follow Emirates 24|7 on Google News.