BlackBerry 10 Dubai launch: Dh4,000 can get you Z10 by Feb 6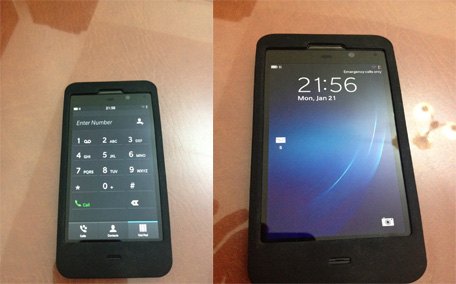 Dubai will be one of the six destinations worldwide where Research In Motion will officially launch the new BlackBerry 10 today, however, it is still not clear as to when exactly the first devices would go on sale. Officially, that is.
The first BlackBerry 10 handsets could arrive in the UAE as early as February 6 and could be priced at almost Dh4,000.
Sources from the grey market in the UAE, which is usually active whenever there is a major launch from a mobile phone brand, say they are working hard on making the phone available here in the UAE even before RIM does.
"We have already spoken to our suppliers in the United States and we expect the phone to be here before February 7," said one Dubai based retailer.
Reports, however, indicate that the two new devices RIM is expected to launch with the new BB10 OS, especially the Z10 could be available in the US as soon as the launch.
Among those who have promised to make the phone available soon after the launch are Vodafone, O2, Three and EE, apart from UK Carphone Warehouse and Phones 4U.
UAE based telecom operators etisalat and du said they will not be able to comment about when they could start offering the new devices as part of their bundle plan.
Emirates 24|7 had earlier reported that the new phones would be officially available in retail stores by February 15.
The phone is expected to be officially priced at between Dh2,500 and Dh3,000.
However, the grey market is expected to hike up the prices for those eager enough to own the phone before the official launch of sales.
"I have already had several inquiries about the new phone.
"That is why I am bringing in about 15 to 20 units from the US as soon as it becomes available there.
"We have already spoken to the suppliers and sorted out the shipment. The units will be shipped as soon as it becomes available there," said the grey market source.
ALSO READ:
BlackBerry 10 price revealed ahead of its Dubai launch

Free voice calls through BlackBerry's BBM blocked if app updated in UAE
Follow Emirates 24|7 on Google News.