BlackBerry Priv prices fall within hours of UAE availability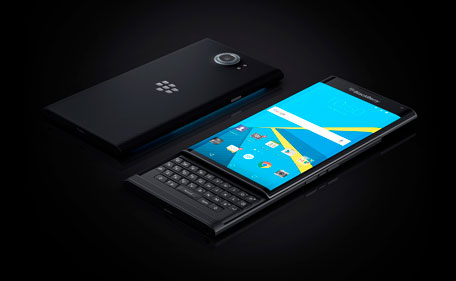 BlackBerry's Priv, its latest flagship and its first-ever smartphone powered by Android, is now available in the UAE for a suggested retail price of Dh2,899, the firm said in a media note.

The device is available at that price at the BlackBerry Store in the Dubai Mall and other leading retail stores including Jumbo, axiom, Sharaf DG, Lulu Hypermarkets, and the likes.

However, within hours of the UAE availability announcement, online retailers were peddling the device for as low as Dh2,529, an almost 13 per cent discount on the official retail price.

The least online price for the device (Dh2,529) we found was at Souq.com (delivery will cost additional Dh12) while several others including Hatifkom (Dh2,548), GadgetBy (2,549) and MikeNSmith (Dh2,549) were offering free delivery.


BlackBerry announced in a global statement last week that the new Priv is now available through several more telecom operators worldwide even as it is yet to announce a tie-up with either Etisalat or Du (or both) in the UAE so far.

Can Priv revive BlackBerry's sagging fortunes?
The Canadian firm BlackBerry (earlier known as Research in Motion) was once the queen of smart tech, right from 1996 when it launched the Inter@ctive Pager for sending/receiving messages well until late 2008, when it (as well as then-smartphone market leader Nokia) begun seeing their market share repeatedly chipped at by upstarts like Apple (first iPhone launched in June 2007) and the Samsung-led Android brigade (first Android-powered phone - the HTC Dream, or T-Mobile G1 - launched in October 2008).
BlackBerry's late reaction to touchscreen (launched in November 2008 in the form of BlackBerry Storm) and its lack of third-party apps (BlackBerry App World opened in April 2009 with significantly less apps than rival platforms) led to Apple taking a clear lead by the turn of the first decade of this century.
Android power came into its own a little later but a whole host of players meant that Android-powered smartphones and apps literally took away any chances of BlackBerry staging a fight back.

BlackBerry meanwhile chose to famously ignore the increasingly competitive iPhone as "yet another competitor".

"The recent launch of Apple's iPhone does not pose a threat to Research In Motion Ltd.'s consumer-geared BlackBerry Pearl and simply marks the entry of yet another competitor into the smartphone market," Jim Balsillie, co-CEO of BlackBerry, said in February 2007.


Almost nine years later, BlackBerry is today nowhere in the top 20 smartphones, and in fact the firm has been striving hard to survive in a fiercely competitive environment.

Adding to the competition are Windows-powered smartphones, which made their debut in October 2010, a couple of months after BlackBerry launched the Torch with a sliding touchscreen and QWERTY keyboard.

Since then, the beleaguered BlackBerry has launched a number of devices – and an upgraded operating system in BB10 – but has so far continued to lose money. Its share price, which hit an all-time high of $230.52 on July 20, 2007, closed last week at $7.71 on January 8, 2016.

The firm now hopes that its first Android-powered device, the Priv, will mark a watershed in its struggle to regain market share and will help it claw its way back to its glory days.

"Priv is the first BlackBerry smartphone running Android and it creates a new market opportunity for us in the Middle East with users who are entrenched in the Android ecosystem and who are seeking greater productivity and more powerful privacy features," said Mike Al Mefleh, Product Management Director Middle East, BlackBerry.

"In addition, Priv is the first Android smartphone to combine the privilege of privacy with all of the most critical features users need to power through their day: a BlackBerry keyboard, large display, excellent battery life, BlackBerry productivity and security features, powerful specs and access to the world's largest app ecosystem."

Will that be enough? Watch this space.
Follow Emirates 24|7 on Google News.