BlackBerry's new tablet soon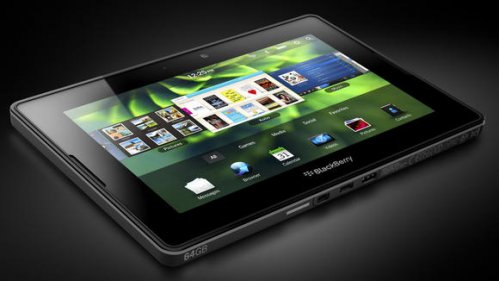 An all-new BlackBerry PlayBook, running BB10, will be launched soon, senior BlackBerry officials confirmed to this website.
Speaking to Emirates 24|7 during the BlackBerry User's Forum in Dubai, Mike Al Mefleh, director of product management at BlackBerry, said the Playbook was very much part of the core focus of the company.

However, sources attending the forum told Emirates 24|7 that the device could be ready as early as the end of second quarter although BlackBerry officials could not confirm the exact date.
"We have a very clear road map. The company will launch six additional new devices in 2013," said Al Mefleh and added that the PlayBook will be in addition to these six new devices.
According to other sources, the company might first release a BB10 update to the existing BlackBerry PlayBook and then release this all-new tablet, probably a 10-inch model specifically built to run BB10.
The PlayBook runs on QNX and so does the new BB10. "An upgrade can easily be released to make the existing PlayBook compatible to BB10," said Amit Kanodia, CEO of NoteSmartly Inc, a California based developer of the NoteSmartly app.
"We are developing an all new NoteSmartly app for the Playbook, that will be released in time for the launch of the new BlackBerry PlayBook," he said.
The Playbook was initially launched in April 2011, but failed to take off amidst stiff competition from Apple's iPad and Samsung's Android-based tablets.
The tablet comes with a 1024 x 600 display and a 1.5GHz dual-core processor and 1GB of RAM. It also has a 5-megapixel back camera and a 3-megapixel camera in the front.
In August last year, the former Research in Motion (RIM) unveiled new range of PlayBooks OS 2, also a 7-inch device with HTML5 support, 4G LTE and HSPA+ and a 32 GB memory.
PlayBook has registered dismal sales figures except in UK and that too during the last quarter of 2012.
A UK-based electronics distribution firm that manages most of the electronics sales said PlayBook sold better than the iPad mini during the Christmas period with 160,000 units sold compared to 113,000 iPad units. While the PlayBook was priced at £129, the starting price of an iPad is £399.
Follow Emirates 24|7 on Google News.