BlackBerry, UAE operators in talks to reinstate free voice and video messaging services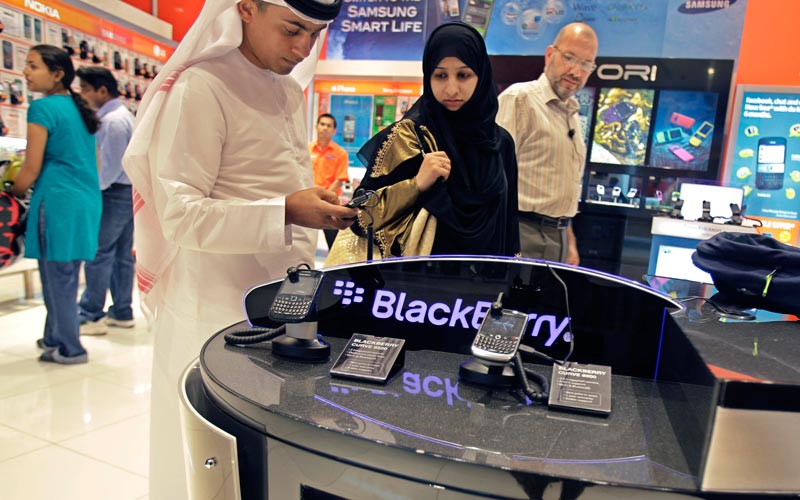 Will BlackBerry 10 users in the UAE be able to make free video calls using the Z10? Indications are that the Canada-based company is in final stage of negotiations with telecom providers in the UAE.
The voice and video feature on BlackBerry 10 was blocked even before the phone was launched. Those using the alpha device had told Emirates 24l7 that the feature, which was initially available on the handsets, was later blocked in the UAE.
During the launch ceremony in Dubai BlackBerry officials had confirmed that the handset maker is negotiating hard with the Telecom Regulatory Authority (TRA) and telecom operators to allow BBM voice messaging.
When asked if the popular voice messaging feature will be made available within the UAE, Jamie Moran, Global Director for Carriers and Retail Marketing at BlackBerry, said: "We continue to negotiate with the officials here. I am pretty confident of a positive outcome," he said.
Several users who had downloaded the beta version onto their BB7 handsets were able to use the voice service, while those who updated the app were not able to use this service.
Sources told Emirates 24l7 that the telecom operators might even increase the monthly rental for BlackBerry service in order to allow free voice and video chat facility.
"One of the possibilities would be to increase the fee, in an effort to make up part of the lost revenue from international calls, as a result of this facility," said a source closely associated with one of the partner companies.
He said it also makes business sense as the telecom operators are restricting the service due to fear of losing revenue.
Currently du and Etisalat are allowing Voice over Internet Protocol (VoIP) for the general public only through their Hello and Five cards. The call charges vary from 15 to 80 fills per minute based on the destination.
Meanwhile, a report by Wall Street Journal says Etisalat and du might soon activate the voice and video feature.
"Du and BlackBerry confirmed that they have started to test VoIP and Internet video functions on the BlackBerry 10, and said they expect to launch the service to customers soon," the report said.
Follow Emirates 24|7 on Google News.