Buy iPhone 6 in UAE, sell in India for profit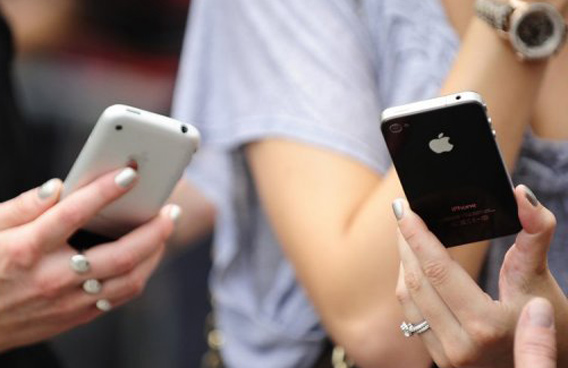 The Indian government in its recent budget doubled the excise duty on imported mobile phones from six to 12.5 per cent.
Apple passed on the additional cost onto the consumers, increasing the price of its iPhones, starting with the 5s, to the iPhone 6 and 6 Plus.

Anyone travelling to India from the UAE will be able to earn a profit of anything between Dh500 to almost Dh1,000, if you buy the device here in the UAE.

While a 16GB iPhone 6 was priced at Rs53,500 in India before the budget, it is now priced at Dh56,000.
Across the UAE, the device is priced at Dh2,599 (Rs44,426) which is about Rs11,500 (Dh675) more than the price in India.

The pricing of the 128GB iPhone 6 Plus has a massive difference. The device is priced at Rs83,000 in India – almost Rs18,561 (Dh1,085) more than the price in Dubai.

"I am travelling to Bangalore next week and I have already purchased one for my friend. I am not sure how many iPhones the customs at the airport will let you carry," says S John.

Apple emerged as the number one smartphone vendor with sales during the last quarter of 2014 exceeding that of Samsung Mobile.

According to Gartner Apple sold 74.8 million units of iPhones during the last quarter of 2014.

In India, the iPhone emerged as the largest smartphone to be sold under the category of 4G LTE device with a market share of 45 per cent, during the quarter ending December 2015.

According to reports, quoting CyberMedia Research, over one million LTE devices, including smartphones, tablets and data cards were shipped to the Indian market in the fourth quarter of 2014.
Follow Emirates 24|7 on Google News.