Etisalat, Du take orders for iPhone 6s, 6s Plus; expect it for free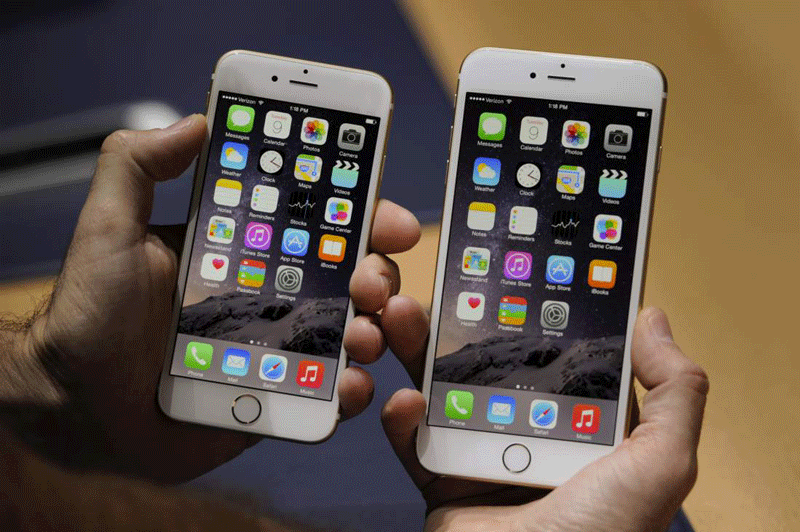 Within a few hours of Apple announcing the UAE availability and pricing of iPhone 6s and iPhone 6s Plus devices, UAE telecom operators have begun pre-registering customer interest for the smartphones.

While Etisalat, the older operator, is asking customers to fill up a short 'pre-registration' form, the younger operator Du tweeted that customers can pre-order their iPhone 6s via its website starting this Friday October 2, 2015.
In a statement sent to Emirates 24|7, Etisalat said it will offer iPhone 6s and iPhone 6s Plus beginning October 10. "Customers can pre-order iPhone 6s and iPhone 6s Plus beginning October 2 at www.etisalat.ae/iPhone6s," it noted.
Apple yesterday announced that the latest versions of the iPhones will be available in the UAE starting October 10.

Apple's suggested retail price for the iPhone 6s is Dh2,599 for the 16GB model while it recommends the iPhone 6s Plus be retailed for Dh2,999 (16GB) in the UAE.
Read: Apple announces UAE availability, prices of iPhone 6s and 6s Plus
https://www.emirates247.com/business/technology/apple-announces-uae-availability-prices-of-iphone-6s-and-6s-plus-2015-09-28-1.604886

Both UAE telecom operators have, in the past, offered new Apple unlocked, SIM-free devices for free (zero down payments) as part of multi-year packages to their customers, and customers are eagerly awaiting same deals this time too.

Apple confirmed in a statement yesterday that the new iPhones will be available through several retail channels and select Apple authorised resellers in the UAE, including via operators Du and Etisalat.

In Saudi Arabia, it said the devices will be also be retailed via STC, Zain and Mobily, in Kuwait through Ooredoo, Viva and Zain, in Qatar through Vodafone and Ooredoo, and in Bahrain through Batelco, Viva and Zain.

Read: Etisalat to offer iPhone 6, iPhone 6 Plus on Sept 26; for free?
https://www.emirates247.com/business/technology/etisalat-to-offer-iphone-6-iphone-6-plus-on-sept-26-for-free-2014-09-10-1.562431

Apple announced record first weekend sales of 13 million units in three days, beating its previous record of 10 million units of iPhone 6 and iPhone 6 Plus sold during the first weekend last year.

The official Apple Store in the UAE is now displaying the new devices, with an 'Available 10.10' strapline.

In the past, online retailers in the UAE used to offer Apple's new iPhones at a hefty premium in the grey market since official availability would trail by months.

That seems to have changed now, with Apple making the devices available in the country within three weeks of their availability in the US.

Follow Emirates 24|7 on Google News.