Etisalat likely to pay more for Zain loan financing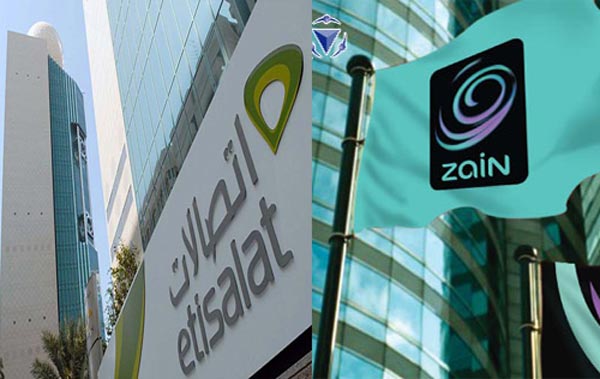 UAE telecoms firm etisalat is likely to have to pay more for a syndicated loan if it goes ahead with a $12 billion offer for a controlling stake in Kuwait's Zain as the region's capital markets remain volatile, banking sources said on Friday.
Etisalat's bid stalled this week when the company missed a due diligence deadline but it said that it was still interested in bidding for a 46 per cent stake in Zain.
Etisalat originally expected to agree final terms with lenders on a three-part financing by the end of February but bankers said that the company will need to renegotiate pricing if it decides to press ahead due to concerns about its ability to issue bonds to repay a bridge loan in the short term.
"Certainly we would revisit that (etisalat) because part of the whole structure was the expectation that they would be going to the bond market. Bond pricing has widened out and that would be taken into account if they didlook at that deal again," a banker said.
Secondary prices on a composite of Middle Eastern loans have fallen to 90.48 percent of face value, down 3.1 points from 93.59 at the start of the year, according to Thomson Reuters LPC data.
Lenders said that eitsalat's financing is currently on hold.
The company originally planned to raise $6bn through an 18-month bridge loan, which would be repaid with a bond issue. It also planned to raise a further $3bnthrough a three-year loan and a five-year $3bn loan.
The five-year loan was also expected to be repaid through bond sales
Pricing on the original loan financing was described as 'very aggressive' with little premium over comparable Western European pricing.
"Today you might see some pricing impact on a company like that with a pan-regional Middle Eastern footprint," a second banker said. In January, etisalat, which is 60 per cent owned by the UAE government, said it was "highly confident" of securing financing for the Zain deal and talks with18 international and regional banks were continuing.
Follow Emirates 24|7 on Google News.