Etisalat to offer cloud-based mobility solutions in UAE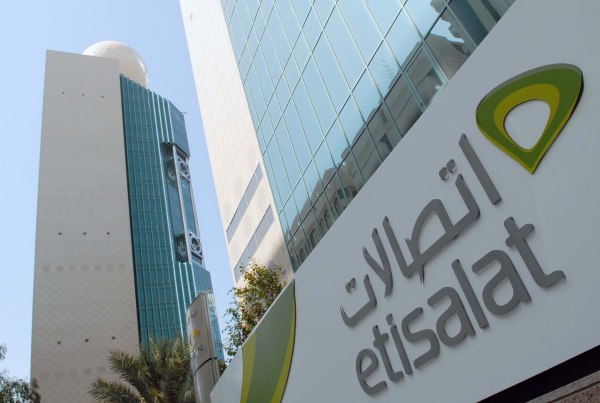 Etisalat on Saturday announced it has partnered with SAP to deliver a comprehensive range of enterprise mobility services and solutions to businesses of all sizes in the UAE.
Under the partnership, which was announced during Mobile World Congress in Barcelona, Etisalat will build and offer cloud-based and on-premise mobility management solutions, based on a robust mobility platform from SAP. Such solutions offer companies a lower entry cost for enterprise-grade mobility management with faster time to market, thereby minimising the cost and risk of implementing and maintaining a mobility infrastructure.
They also offer flexibility and scalability to any organisation, geography and usage model.
In order for businesses to leverage mobility for their competitive advantage, Etisalat mobility solutions address the development and usage of mobile applications, control of mobile devices, security and compliance requirements, as well as the management of the overall enterprise mobility strategy.
The SAP Mobile Platform is based on open standards and open source technologies which makes it device and tools agnostic.
Through the platform, government departments or enterprises can achieve quick mobilization of their IT applications through pre-built mobile applications or develop enterprise grade hybrid mobile applications. The platform also includes mobile solutions for asset intensive industries such as oil and gas, logistics and warehousing where readily available productivity applications like Asset Manager and Inventory Manager can be effective.
An mCommerce portfolio of mobile solutions included in the platform helps diverse industry verticals to manage their mobile strategy on smartphones and tablets with strong analytics and reports.
Etisalat, which is the largest telecom and digital services provider in the Middle East and North Africa (Mena), has a thriving relationship with SAP. Last year both companies agreed to collaborate to accelerate the deployment and adoption of the Smart Government initiatives to capitalize on the opportunities presented by this initiative and the growing demands for enterprise mobility by building the right platform and offerings for Managed Mobility.
Abdulla Hashim, Senior Vice President, Digital Services, Etisalat, said: "Businesses in the UAE have to be mobile-enabled to develop and compete. Etisalat sees a strategic opportunity in building and offering cloud based Managed Mobility offerings for the private and public sectors in the UAE, as mobility is increasingly becoming critical in the day-to-day business operations.
"Along with SAP, Etisalat will bring in innovation in the way government services are offered and the way enterprises are run, with the ability to 'run once, deploy everywhere'. Our goal is to improve their ability to compete and thrive and to drive innovation. Increasingly, and necessarily, the future of the UAE is being shaped in the cloud and on mobile devices along with data-driven real-time decision-making and strong leadership. Etisalat is proud to be at the forefront of helping to make this a widespread reality. These solutions will help bring about the transformation to smart cities."
Sherif Hamoudah, Head of Telco at SAP Mena, said: "Our mobility solutions can be of considerable value to businesses of all sizes across the UAE, and Etisalat is a strong ally for us to reach our widest audience yet with these offerings.
"The unwired enterprise demands simplicity, and an intuitive user-experience. This is a partnership that is all about empowering the end-user. We want to help businesses exceed customer expectations, drive sales, boost loyalty and reduce operational costs."



Follow Emirates 24|7 on Google News.