Facebook Graph Search: It's no Siri, but wait for the voice-command activation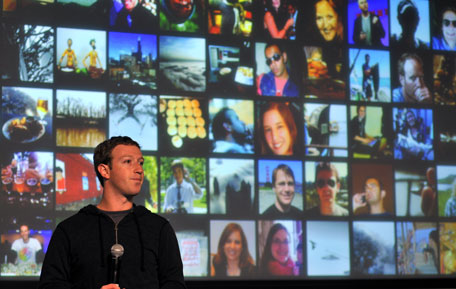 Facebook yesterday unveiled its revamped search engine, called 'Graph Search' and investors, it seems, hated it, driving the social media major's stock price down by 3 per cent.

While markets clearly didn't like it, we at Emirates 24|7 decided to give it a go nevertheless, and see for ourselves what the whole booing was all about.

The Graph Search – a truly user-unique Facebook-wide search – acts almost like a digital assistant (no, not Siri), making it easier for Facebook users to find friends with common interests and locations that their friends have frequented.

So, instead of going through my hundreds of school friends' profiles (or my own timeline) and scout for messages to find out who all is going to be visiting Delhi this year for our school reunion, all I have to do is just ask Facebook for it.

The Graph Search includes content in four areas: people, photos, interests and places.

As Facebook CEO Mark Zuckerberg specified in the media event held yesterday, the Graph Search is built with privacy in mind. So I won't get results that haven't been already shared with me – i.e., an old schoolmate of mine who may is not on my Friends list but has mentioned in his Facebook comments that that he will be attending the reunion will NOT show up in my search results.

"Most of the content on Facebook isn't public, so you want a way to find things that have been shared with you," Zuckerberg said at the event, explaining how the Graph Search works.
I did get a whole laundry-list of those attending in results of my search query, and was actually surprised (sheepish) to realise that a couple of them had asked me specifically (a few weeks ago) if I'd be attending. Apologies to them, and thanks to Facebook for introducing the Graph Search.
Zuckernerg continued to outline the differences between Graph Search and a public search engine, such as Google or Yahoo. The Graph Search is meant to answer questions specific to the user and will only show relevant results.

"You really need to just ask 'Who are my friends in San Francisco?' and get the answer quickly," he said.

It's quick and relevant for sure – but is it a game-changer? The financial markets certainly don't think so, but things in the online domain have a habit of proving the financial markets wrong.

A video demo shows exactly how the search works.

Users can also use natural language in Graph Search, such as "people named Chris who are friends of Lars Rasmussen and went to Stanford."
Results can be refined by all profile information obtained by Facebook, such as employer, school, hometown, etc.

Graph Search is in beta and is only currently available for a small number of users. It's important to remember that Graph Search follows its user's current privacy settings, which means that users can only search for content that has already been shared.

Zuckerberg referred to Graph Search as one of the three pillars of Facebook, with the other two being the Timeline and the Newsfeed.

Now just add that voice-activated command to it and watch it become another Siri!

Follow Emirates 24|7 on Google News.