Free voice calls through BlackBerry's BBM blocked if app updated in UAE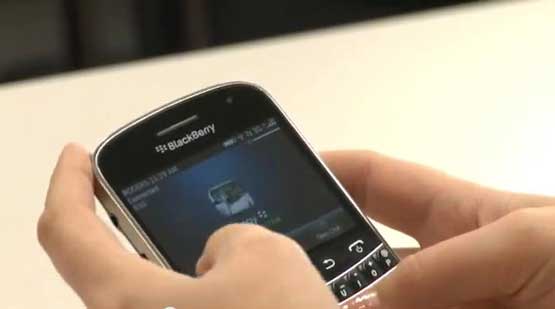 Blackberry's free BBM voice calls have been getting blocked in the UAE when the software is updated in the country, but those using the beta version are able to continue to make free calls.
Research in Motion introduced the beta version of the voice call support on November 14, 2012 and a few weeks later released an upgrade enabling BlackBerry customers to make voice calls to other BBM customers whenever they're on a Wi-Fi connection.
Users in the UAE who downloaded the update released on December 11, 2012 said their services have been blocked and they're not able to make free messenger calls. However many of them who continue to use the beta version said their services were unaffected. "I just made a call to my sister in the US using BBM voice," said Anita Prabhu on Monday.
Now it has emerged that Blackberry 10 users across the world will be able to make free calls using the messenger service even when they are outside their Wi-Fi network.
The settings menu of the new BB10 OS clearly indicates the feature that enables users to activate voice calls while using the cellular service.
The new feature allows users to switch between talking and texting at their convenience. It also allows multi-tasking with split-screen, whereby users can check email and use other features on the smartphone.
According to RIM, the feature will be of special significance to consumers, especially in developing markets.
"The new BBM voice feature is for when you're travelling and you want to call home without worrying about phone charges. It's for when you have news you can't wait to share, for quickly explaining complicated details, and collaborating with colleagues. Whenever your ideas are too big for text, there's BBM Voice," says T A McCann, Vice President of BBM and Social Communities at RIM.
However a UAE-based developer, who has been using the BB10 Alpha device and who used this facility until recently, says he has not been able to use the feature on his new OS especially after a recent update.
BBM Voice features include:
Customers can initiate a BBM voice call directly, or instantly switch from BBM text chat to talk, and back again.
The split-screen feature allows customers to talk and text at the same time, so for example, they can send a picture to their contact while talking with him at the same time. They can also check other BBM text chats, check email, or navigate to other apps while engaged on a BBM voice call.
BBM provides a visual indicator that shows when contacts are available for a voice call.
BBM Voice is compatible with any accessories a customer has now for making voice calls on his BlackBerry smartphone, such as a Bluetooth or wired headset. Customers can also use BBM Voice over their BlackBerry smartphone's speakerphone.
If it's not a good time to talk, customers can choose to respond by texting back.
Follow Emirates 24|7 on Google News.