Free WhatsApp Voice Calls in UAE: TRA clarifies what's allowed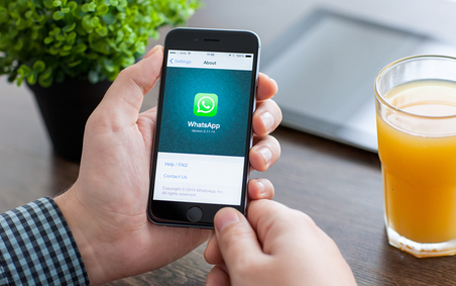 Even as Facebook-owned mobile messaging company WhatsApp now allows all Android users with its latest app to make free in-app voice calls, the service remains restricted in the UAE.

As Emirates 24|7 reported last week, at least one local operator has confirmed blocking the service on its network, citing regulatory compliance even as the other operator did not respond to our query.

The Dubai-based telecom operator Du confirmed in a statement to this website that it has indeed blocked the new feature for its mobile subscribers even as some users say the service continues to work on Wi-Fi networks.

Read: Free WhatsApp Voice Calls: UAE telecom operator blocks new feature

Indeed, there remains confusion among some users regarding whether or not Voice over Internet Protocol (VoIP) calls are illegal in the country, and what is allowed and what is not.

There have been conflicting media reports in the past few weeks on whether or not the country's telecom operators are on-board with the new WhatsApp offering. In addition, users have been debating the issue on social media, requesting for an official clarification.

To clarify the issue, the country's telecom regulator has now issued a statement to Emirates 24|7, elaborating who can offer such services and how.

"VoIP are considered part of the UAE's regulated activities," the regulator clearly states. "The TRA has granted licensed operators the eligibility to provide such services across their networks. Companies wishing to provide such services should coordinate with the UAE's licensed service providers in this regard," it notes in the statement to Emirates 24|7.

It must be noted that the two licensed UAE operators – Etisalat and Du – both offer VoIP calling cards in the country although such cards may not necessarily be as readily available as their traditional calling recharge cards.

Du's 'Hello!' brand of VoIP calling cards are available only at certain retail outlets located near worker accommodations, making it cheaper for the blue-collared workforce to keep in touch.

Etisalat offers 'Five', VoIP calling cards that offer discounted call rates to expat nations such as India, Pakistan, Philippines, Sri Lanka, Bangladesh, China and Nepal, besides neighbouring GCC countries Saudi Arabia, Oman, Qatar and Kuwait.

In the statement to this website, the regulator also highlights its role in promoting the ICT infrastructure necessary to implement the authorities' Smart City and Smart Government initiatives.

"The TRA stressed on its role as the regulator in this context, especially in light of its devoted efforts towards upgrading the Information and Communication Technology infrastructure and laying the foundations for smart cities and smart government, as well as ensuring the UAE's leading position on a global standard," the TRA statement notes.
Follow Emirates 24|7 on Google News.