GCC mobile tariffs need cuts: HTC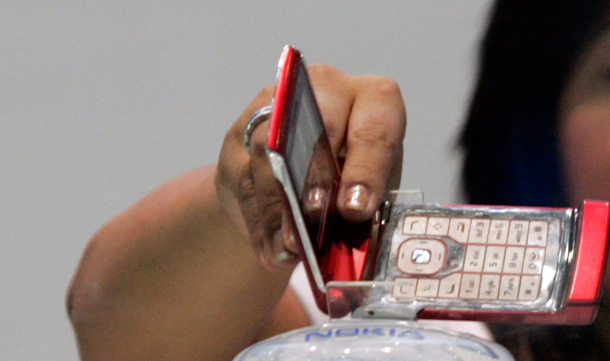 Mobile operators in the GCC need to trim down data charges and Internet browsing tariffs in order to encourage more cell phone users to access Internet through their handsets, a senior official of HTC Corporation, the world's fifth largest smartphone vendor has said.
"Data tariffs in the GCC region are one of the highest in the Europe Middle East and Africa (EMEA) region. This is one of the things that we want to work with the regional mobile operators in terms of encouraging them to make tariffs more accessible. Because at the end of the day more usage will still bring more revenue for low price," Vladimir Malugin, Executive Director, Middle East and Africa Region, HTC told Emirates 247.com on the sidelines of an event announcing the launch of 6 new products (5 smartphones and HTC's first ever tablet, the HTC Flyer) in the MENA region in the second quarter of this year.
Another issue to look at is enabling people to have access to a high-end technology with a lower cost of entry, he said.
"The retail price of a phone is quite high in the region. The challenge for every cell phone vendor in the region is that mobile operators are not subsidising devices. Obviously, the ability for people to get a high-end device in the region is limited by how much they can initially pay for the phone. In many markets, such as in Europe, cell phone buyers are given handset subsidies and the operators would subsidise the price of the handsets. The buyer then is put on a 24-month contract and will be able to pay the price of the handset over a 24-month period, which is not the case here," Malugin said.
HTC ranked fifth biggest smartphone vendor globally by International Data Corporation (IDC) following Nokia, Apple, Research In Motion and Samsung respectively, sold 25 million handsets globally last year, with its revenue up 93 per cent year-on-year at $9 billion, the best year HTC has ever had.
In the GCC region, the two fastest growing markets have been the UAE and Saudi Arabia in terms of sales.
However, he said, the growth in the region hasn't been up to the company's satisfaction.
"We haven't grown as aggressively as we wanted to," he said, adding: "This is the market where we're looking to grow the most as we've amazing growth potential in the market. The smart phone market in the region is growing at an average rate of 35 to 40 per cent a year with a population of 350 million potential users," Malugin added.
"A distinctive feature noticeable in this region is that people do not necessarily go the traditional way when it comes to accessing the internet, i.e, getting internet connection at home and then going to get internet connection on the mobile. We see a lot of people sidestepping that and go directly to a mobile internet connection and this is what we want to promote through our products," he added.
The global smart phone market ended 2010 on a high note, with vendors shipping record volumes of units, according to IDC. Vendors shipped a total of 100.9 million smart phones during the fourth quarter of 2010 (4Q10), up 87.2 per cent from the 53.9 million smart phones shipped during 4Q09. For the full year, vendors shipped a total of 302.6 million smart phones worldwide, up 74.4 per cent from the 173.5 million smart phones shipped in 2009.
"Android continues to gain by leaps and bounds, helping to drive the smart phone market," said Ramon Llamas, senior research analyst with IDC's Mobile Phone Technology and Trends team.
"It has become the cornerstone of multiple vendors' smartphone strategies, and has quickly become a challenger to market leader Symbian. Although Symbian has the backing of market leader Nokia, Android has multiple vendors, including HTC, LG Electronics, Motorola, Samsung and a growing list of companies deploying Android on their devices," Llamas added.
Follow Emirates 24|7 on Google News.