Google fights ad-packed rogue websites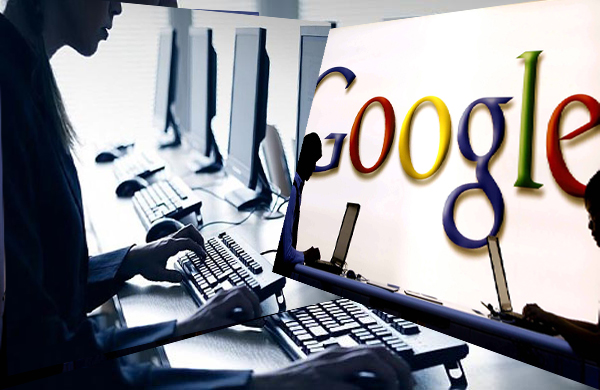 The internet giant is struggling to combat rogue websites that have been able to game its search system, which has long been considered the gold standard.
Google has modified the secret formula it uses to rank web pages in its bid to weed out the low quality sites that offer users little value, reports Wall Street Journal.
Google handles nearly two-thirds of the world's web searches and has been under fire recently over the quality of its results. It changed its mathematical formula recently.
Bad sites offer just enough content to appear in search results and lure users to pages loaded with advertisements, said WSJ.
IT firm's power over the fortunes of so many other companies has made it a target of competitor complaints. It has also faced government investigations, including scrutiny by regulators in the US and Europe.
The Silicon Valley company built its business on the strength of algorithms that yield speedy results. The company constantly refines those formulas, and sometimes takes manual action to penalise companies that it believes use tricks to artificially rise in search rankings. In recent weeks, it has cracked down on retailers JC Penney and Overstock.com.
Last month, Google acknowledged it "can and should do better" to beat back sites that "copy content from other websites" or provide information that is "just not very useful" but are ranked highly anyway.
The debate about Google's results was sparked by a recent blog post by Vivek Wadhwa, a former technology executive and a visiting scholar at the University of California-Berkeley. He wrote that his students had trouble finding basic information about the founders of start-up companies on Google.
"The problem is that content on the internet is growing exponentially and the vast majority of this content is spam," or of little use, he wrote. "Google has become a jungle."
Google search engineer Amit Singhal said in an interview that the company added numerous "signals," or factors it would incorporate into its algorithm. Among those signals are "how users interact with" a site.
It also used feedback from hundreds of people it hires to evaluate changes. These "human raters" are asked to look at search results and decide whether to give their credit card number to a site or follow its medical advice, Singhal said.
Singhal and a colleague wrote in a blog post that most of the changes would be "so subtle that very few people notice them" but "it's a big step in the right direction of helping people find ever higher quality in our results".
About 12 per cent of US-based queries would be affected by the change, Google said, and the changes would expand to non-US users in the near future.
Many sites rely on web traffic from Google, and even a small drop in the rankings could have a large impact and potentially reduce revenue.
Follow Emirates 24|7 on Google News.