Google launches Dh735 Wi-Fi router for your home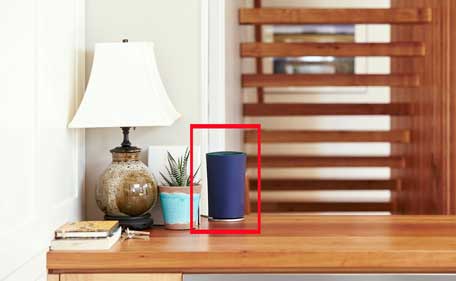 Google Inc. launched a Wi-Fi router on Tuesday, the latest move in the company's efforts to get ready for the connected home and draw more users to its services.
The cylinder-shaped router, named OnHub, can be pre-ordered for $199.99 (Dh735) at online retailers including the Google Store, Amazon.com Inc and Walmart.com.
The router comes with in-built antennas that will scan the airwaves to spot the fastest connection, Google said in a blog post.
The product launch comes days after Google restructured itself by creating Alphabet Inc., a holding company to pool its many subsidiaries and separate the core web advertising business from newer ventures like driverless cars.
Read: Google just gave birth to its mother and called it Alphabet
This undated photo provided by Google shows Google's Wi-Fi router. AP
"Creating a holding company for the Google empire seems to make a lot of sense from a management perspective, but also in the interest of the brand itself. Google has become quite fragmented over the years and the name today stands for a vast number of products, companies and industry innovations," said Alexander Rauser, CEO of Prototype, a Dubai Media City-based digital agency specialised in designing and developing interactive solutions.
Making products for the smart home is one such venture.
"It will be interesting to see how Alphabet will utilise the brand equity of Google for other companies under its umbrella. So farm having the Google brand associated with a product was enough to increase its value exponentially. It will be interesting to see how this will work with new Alphabet ventures," he said.
With the router, users will be able to prioritise a device so that they can get the fastest Internet speeds for data-heavy activities such as downloading content or streaming a movie.
The router can be hooked up with Google's On app, available on Android and iOS, to run network checks and keep track of bandwidth use among other things.
Google said OnHub automatically updates with new features and the latest security upgrades, just like the company's Android OS and Chrome browser.
The router is being manufactured by network company TP-LINK, Google said, hinting that ASUS could be the second manufacturing partner for the product.
"The merger leads to the assumption that we can expect a lot of upcoming innovation from the company founders in areas that we probably wouldn't have expected so far. This will help new companies to thrive even more and hopefully foster innovation across industries. Google as we know it will remain unchanged; the leader when it comes to marketing your business online," said Dubai-based Prototype's Rauser.
Google last year bought Nest, a smart thermostat maker, for $3.2 billion, aiming to lead the way on how household devices link to each other and to electricity grids.
The global market for "Internet of Things", the concept of connecting household devices to the Internet, will nearly triple to $1.7 trillion by 2020, research firm International Data Corp said in June.
Technology firms including Intel Corp, Cisco Systems, Samsung Electronics and telecom giants Vodafone and Verizon are betting heavily on Internet device-connected homes for future revenue and profit.
Google has also been working on providing faster Internet with its Google Fiber service in some U.S. cities.
It also aims to expand the reach of the Internet through Project Loon, under which it is floating balloons 20 kilometers above the Earth's surface to beam Internet connection to rural and remote areas.
Follow Emirates 24|7 on Google News.