Gulf stocks edge up after sell-offs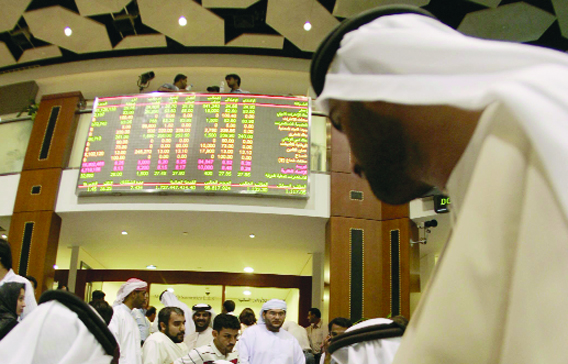 Gulf stock markets followed Saudi Arabia's lead and turned positive in early trade on Wednesday after suffering losses because of oil's renewed weakness earlier this week.

Brent futures have fallen more than 10 per cent this week to their lowest levels since the spring of 2009, and they approached $50 per barrel on Wednesday.

However, even as oil was extending its loss on Tuesday, Saudi Arabia's market, down 4 per cent at one point, turned around and closed only 0.6 per cent lower as dozens of stocks posted gains.

Other Gulf markets, which trade earlier in the day, followed suit on Wednesday. Dubai's bourse, which had fallen 8.6 per cent this week, added 1.7 per cent in early trade as most stocks posted gains.

Other Gulf markets were also positive. Abu Dhabi's index gained 1.4 per cent, Qatar rose 0.3 per cent and Kuwait edged up 0.4 per cent.

"I think what's happening now is because of the excessive sell-offs that we have seen in the last few days," said Ali Adou, portfolio manager at The National Investor in Abu Dhabi.

"Definitely, lower oil prices will affect the region but if you take into account the valuations, companies are already trading at cheap multiples."

But investors will need some time to get used to oil's volatility after three years of stable and high prices, he said.

Some said the rebound could be short-lived.

"I don't think this is an indication of a change of trend," said Sanyalak Manibhandu, manager of research at Abu Dhabi's NBAD Securities. "This is a bit of a bounce in a continuing downtrend."

More sustainable gains could occur ahead of corporate dividend announcements which will start coming in closer to the end of January, he said.
Follow Emirates 24|7 on Google News.