Haven't used your du SIM for 30 days? Here's a little bonus for you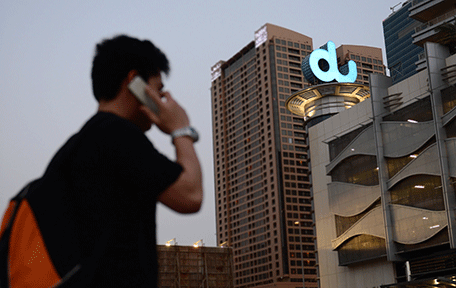 If you haven't used your du pre-paid SIM in a while, now is the time to put it back in and turn it on, says Dubai-based telco du.
The operator is offering free talktime to its customers who haven't used their SIM for over 30 days.
The free talktime amounts to 10 hours, or 600 minutes, but is limited to national calls, which can be availed during the next five months.
However, there remains a catch – you won't get the entire bouquet of 600 minutes in one go. You'll need to keep recharging your prepaid line by a minimum of Dh20 every month for the next six month to get a 100 bonus minutes per month.
"Just dial *123# when you start using your du prepaid line again, and you'll receive 100 free national minutes to use over seven days," it said in a media statement.
"Thereafter, over the next five months, just recharge for a minimum of Dh20 and du will give you 100 free national minutes to use over seven days," it said.
"Today, we're giving our valued customers even more reasons to dust off their old du SIM cards and start calling – for free," said Fahad Al Hassawi, Chief Commercial Officer, du.
There's also something for those who've been actively using their du lines, the service provider says.
"Active customers can also take advantage of this service. All they have to do is buy a data bundle from *123# and they will receive 100 free national minutes valid for 30 days," it notes.
"Data offers and bundle prices will change; however, the free national minutes will remain constant for next five months for all bundle purchase," the du statement concluded.
Follow Emirates 24|7 on Google News.