How to access Wikipedia on mobile in UAE without data charges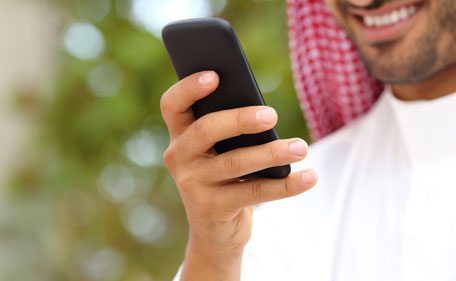 UAE-based Etisalat Group has announced that it will offer its subscribers across 19 markets free access to Wikipedia via Wikipedia Zero.

Wikipedia Zero is the Wikimedia Foundation's global initiative to enable everyone to access and participate in Wikipedia, the world's largest free knowledge resource.

In a media statement, the telco said that the collaboration between Etisalat and the Wikimedia Foundation will reduce barriers to information and knowledge by providing access to the mobile version of Wikipedia, the free encyclopaedia, in all languages, with no data charges.

Eliminating such cost barriers will offer local communities an amazing opportunity to access important information, and enable participation mechanisms to create and curate free and global content, it noted.

Currently, an estimated 400 million mobile subscribers have free access to Wikipedia, thanks to 68 operators in 59 countries who have already joined Wikipedia Zero.

The agreement with Etisalat Group aims to bring Wikipedia Zero to new countries in the coming months across Asia, Middle East and Africa through its operations in 19 countries, where it currently covers more than 173 million subscribers.

"One of the most important technological trends in the developing world is e-education. The traditional barriers to learning are falling away – affluence, birthplace, and gender no longer determine your access to information. Today, if you're motivated and online, you can access incredible stores of knowledge. Wikipedia Zero is a tool that will enrich lives, open opportunities and pave the way to new futures for countless individuals. Etisalat is proud to play a role in enabling that change," said Khalifa Al Shamsi, Chief Digital Services Officer at Etisalat Group.

"We are delighted to be able to announce a group agreement between Wikipedia Zero and Etisalat founded in a commitment to knowledge and education. We are deeply committed to making universal access to knowledge a reality through increasing access to Wikipedia," said Kourosh Karimkhany, Vice President of Strategic Partnerships, Wikimedia Foundation.

"When people can access knowledge amazing things can happen – tomorrow's leaders can find the information they need today to make research breakthroughs, create new technologies, and educate themselves on a previously unprecedented scale," he added.

Maroc Telecom, the telecom operator in Africa and part of Etisalat Group, has already successfully launched Wikipedia Zero into the Moroccan Market (in January 2015) in Arabic, French and English.

Wikipedia is the largest collection of free knowledge ever assembled. Across its 287 language versions, Wikipedia contains more than 32 million articles. Together, Wikipedia and the other Wikimedia projects are the world's 65th most visited website, with millions of monthly visits on desktop alone.

The Wikimedia Foundation is the not-for-profit organization that operates Wikipedia and 12 other Wikimedia projects in collaboration with a global volunteer community dedicated to making knowledge freely accessible to all.

Follow Emirates 24|7 on Google News.