How to get free WhatsApp voice calling on your UAE mobile: 2 easy steps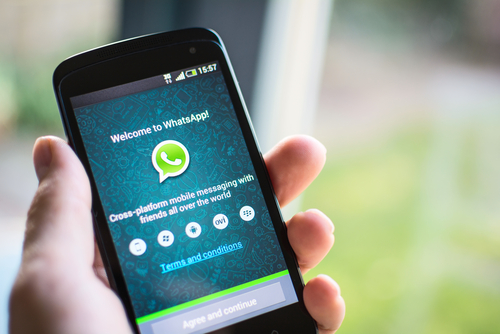 In response to reader queries on how to activate the WhatsApp free voice calling feature here in the UAE, here is a short primer on how to go about it.

As Emirates 24|7 reported earlier this morning, WhatsApp seems to have started offering free VoIP calls to users in the UAE and elsewhere as its voice calling feature may be finally going mainstream.

Nevertheless, it must be noted that even as it is known that WhatsApp had been teasing the functionality for some time now, there has been no official announcement by the Facebook-owned company on this.

Read: Free WhatsApp voice calling in UAE: Now, just one call needed to activate

Users have reported that the new voice calling feature is enabled in the latest build of the WhatsApp Messenger, which is now available for download for Android devices on Google Play (version 2.11.561).

However, do note (as we mentioned in the earlier article today), the feature will not be activated until you receive an 'invitation call' by a person who already has the functionality. Once you receive the first VoIP WhatsApp call, you will be able to further pass the 'contagious' feature on to others on your contact list through a simple voice call.

Now for the steps involved:

#1. On your smartphone, go to Google Play and download/update the free WhatsApp Messenger app.

#2. Request another WhatsApp user you know with the voice calling feature activated to call you via WhatsApp.

Once you receive the call, you will find the WhatsApp voice calling feature activated on your phone. You should be able to see a new 'Calls' tab to the left of the Chats and Contacts tab on the WhatsApp home screen.

A user in Dubai who downloaded the app and received the invitation call from a family member in India claims her WhatsApp calling is now activated, and did call us up through the app as verification.
Follow Emirates 24|7 on Google News.