How to get MS Word, PowerPoint for free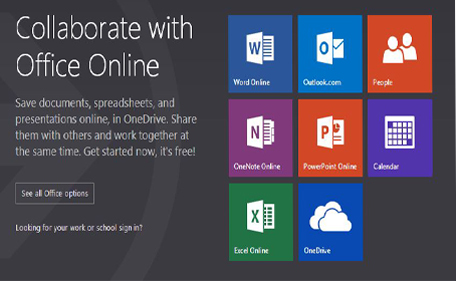 Did you know that you no longer need to purchase an official version of MS Office to work on MS Word or PowerPoint or Excel? No, we are not asking you to get hold of pirated software.

Microsoft has made the complete MS Office suite available for anyone with a valid email id to use for free. The firm had already introduced the service for users of a Microsoft account who also used Skydrive (Now rebranded as OneDrive), but have now rebranded the same and are pushing it more aggressively. Users don't even need a Microsoft or a Hotmail id to log in now. Even a Yahoo or a Gmail id would do.

One can now easily access the service by visiting office.live.com
An array of MS office products including Word, Excel, PowerPoint and One Note are neatly organised into various tiles. You can create a new file, make use of thousands of online templates and even save it in the cloud (OneDrive) for further editing.

You will also be able to use other services such as Outlook.com (a new one is automatically created when you register through your Yahoo or Gmail id) and also use the address book called People and calendar.

Most importantly, you automatically become eligible to use 7GB of free OneDrive storage.

Call it a result of increasing competition or the new Microsoft CEO's aggressive push towards more cloud-enabled service, the move could easily win back customers who were moving towards Google Docs. Currently an official version of MS Office will cost around $100 while the same can be subscribed on the cloud for five users for about $10 every month.

Follow Emirates 24|7 on Google News.