HTC One launched in Dubai: It's a great phone, but…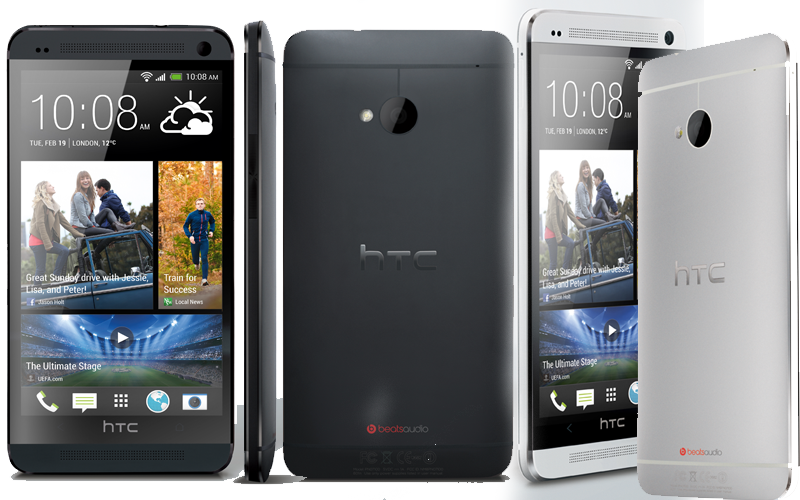 At a media meeting this morning, mobile handsets manufacturer HTC announced the UAE launch of its new flagship smartphone, the HTC One.
The manufacturer did not reveal the pricing of the handset, which would be launched exclusively with du, but John French, Vice President, HTC MEA, told Emirates 24|7 on the sidelines of the launch event that the device will be priced "between Dh2,300 and Dh2,700" in the UAE. The device is expected to be on the shelves by end-March, French told this website.
That price-point pits it in direct competition with the iPhone 5 (starting at Dh2,599), BlackBerry Z10 (Dh2,599) and Sony Xperia Z (Dh2,499), while making it more expensive than the Samsung Galaxy S3 (starting Dh1,899).
But before we delve into whether or not the phone is worthy enough of being pitted against the likes of the iPhone 5 and Galaxy S3, and whether HTC will wrest market share from its 'bigger' competitors, the question is whether HTC is looking to wrest the market share at all?
Strangely, the answer is: No.
I'm not saying this. HTC is saying this.
"We want to be a profitable player," says French when asked about the company's UAE market share. "We don't look at market share as a market matrix – for us, being profitable and gaining customers that we target is the name of the game," he says.
However, if that gave you the idea that HTC is not looking to grow its market share, that isn't true either. "We're going to be very aggressive in our MEA sales strategy," says French, and claims that everyone in HTC's sales team in Dubai has a target. "That's 50 per cent growth," he says, or 50 per cent more in sales this year compared with 2012.
Now let's look at whether the new phone is good enough to deliver a 50 per cent sales growth for HTC. That's an easy one – HTC One is a good phone... in fact, it is a great phone. It's got some unique selling propositions, like 'zero-gap aluminium unibody', 'BlinkFeed', 'Zoe', 'BoomSound' and 'SenseVoice' that HTC claims will "reinvent the mobile experience and set a new standard for smartphones".
However – and sadly, there is a however – in the competitive smartphones domain, it isn't just the device that matters. It is also the company behind the device (anything that Apple launches will get our attention – anything), the dynamic nature of the brand (brand Samsung was ranked #9 globally in 2012 by Interbrand) and, of course, the marketing muscle of the company behind the device.
Unfortunately, HTC One doesn't have much to boast in all these departments. HTC is a great company, but even its ardent fans won't say it comes close to Apple in the amount of buzz created. Its global brand ranking is beyond #100 (2011 rank was #98). As far as marketing muscle is concerned, it'll be safe to assume that it will be less than that of the market leaders even though, at some stage, HTC can lay claim to the fact that it gets a better percentage return on its marketing dollar than its competitors.
But even as the small fish in a big pond tries to make its mark, there are other forces at play. News broke out over the weekend about security flaws in HTC smartphones that allow unauthorised programs and users to access the mobile user's personal information.
HTC America has reportedly agreed to tighten security settings on millions of its products as part of a settlement with the Federal Trade Commission (FTC).
According to a report in Financial Times, "[v]ulnerabilities in HTC's software for logging device or network problems meant that its Windows and Android-based smartphones that could be misused by cyber criminals to send premium-rate text messages, secretly record voice calls or steal financial information stored on the device, the FTC charged."
In a blogpost on the case, the FTC makes a tongue-in-cheek comment about HTC's tagline (quietly brilliant).
"HTC America is a leading manufacturer of smartphones and tablets using the Android, Windows Mobile, and Windows Phone operating systems. The company's motto is "quietly brilliant." But based on an FTC lawsuit challenging the company's security practices, customers might be surprised to find out that their devices have also been "quietly vulnerable." To settle the case — the FTC's first against a device manufacturer — HTC has agreed to a far-reaching settlement that imposes a first-of-its-kind remedy: patching vulnerabilities on millions of mobile devices," the FTC says in its blog.
"Where did HTC go wrong? The 10-word summary of the detailed complaint: The company didn't design its products with security in mind. For example, HTC didn't test the software on its mobile devices for potential security vulnerabilities, didn't follow commonly accepted secure coding practices, and didn't even respond when warned about flaws in its devices. As a result, in the process of customising its products, HTC introduced numerous security vulnerabilities that malicious apps could exploit to gain access to sensitive data and compromise how the device worked."
HTC's MEA VP John French said he would soon revert to us with a statement when Emirates 24|7 asked him if the device manufacturer can assure its UAE customers that their data and security have not been compromised in any way by the security vulnerabilities or flaws being talked about in the US.
Other than that, of course, HTC is pinning its hopes on the HTC One – hoping that it is the one – that will turn around its sagging fortunes and reverse several consecutive quarters of revenue decline after coming under increasing competition from rival phones that run on Android, such as the Samsung Galaxy S3.
"The new HTC One smartphone is the beginning of a journey that will revolutionise the smartphone space. We are introducing game-changing technologies that push the boundaries of smartphone accomplishments further than ever before," said French.
"The new HTC One gives our consumers what they want: easy access to everything that's important to them. Every aspect of the new HTC One, from its aesthetics to its user interface and groundbreaking technology, was designed because we listened to our consumers and the market."
"Since HTC's inception, we have sought to partner with leading organisations to further expand upon our offerings. These collaborations are carefully selected to boost our user experience, and we are proud to have partnered with the UAE's vibrant and dynamic telecom provider, du, for the launch of the new HTC One," said Mohamed Kais Zribi, HTC MENA Regional Director. "This partnership sees the coming together of two like-minded brands who share the same vision and philosophy of delivering the highest level of customer experience, as well as a harmonious merging of complementary technologies with the new HTC One and du's 4G LTE network."
"We chose to partner with HTC for the launch of the new HTC One because of the synergy between our brands. We share the same desires to create customer-centric products; we are driven by innovation and seek to drive change in our respective fields," said Yasser Al Yousuf, Director - Premium Personal Market, du. "The new HTC One is among the first LTE phones to be launched on our 4G LTE network, giving customers the ideal platform to enjoy data consumption upto 100 Mbps in the UAE."
The new HTC One will be available in the UAE in both LTE and 3G connectivity options with 32GB internal memory.
MUST READ:
Du offers prepaid and postpaid services with BlackBerry Z10

BlackBerry 10 Dubai launch: Will RIM's first real innovation in 10 years be its last?
Follow Emirates 24|7 on Google News.