Huawei eyes slice of Gulf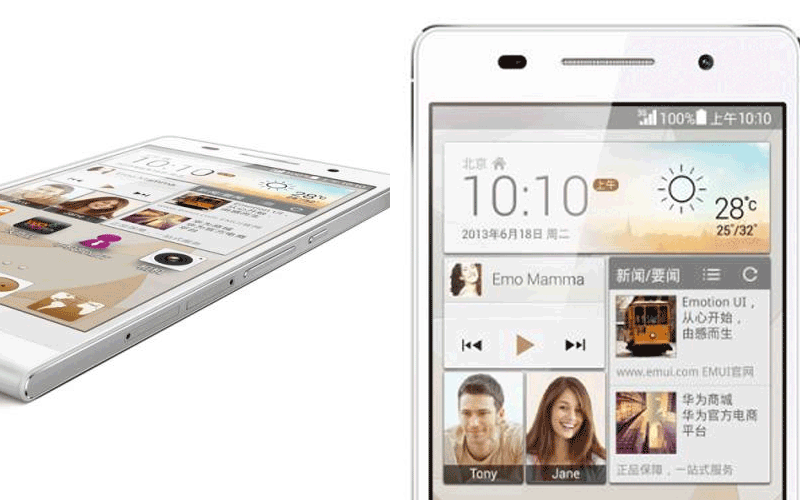 Huawei, the No.3 smartphone maker globally, has not been a major player in the market in the Gulf region when compared to Apple, Samsung, LG or Sony.
Last year, though, the company launched a major campaign introducing several of its top end models, including the world's slimmest smartphone the Ascend P6 and the phablet sized 6.1 inch Ascend Mate. The company executives now believe that the results are coming in with increasing sales and growing market share both globally and in the region.
Ashraf Fawakherji, VP of Huawei Device Middle East, says the progress has been impressive and soon the company aims to be among the top five smartphones sold within the region.
According to him, this past year was strong period for the Consumer Business Group both in terms of raising brand awareness and increasing footprint in the region. "We have certainly developed our smart device offering during this time and particularly in the smartphone category. We have made impressive strides not only by continuing to innovate on the technology front, but also forging strategic partnerships with local retailers and telecom operators.
According to him, the UAE in general is a high-growth market for Huawei devices and smartphones in particular. "Sales consistently rose quarter-on-quarter throughout 2013, in many cases reaching into double digits."
Last week, Huawei announced that global sales revenue is estimated to reach between $39.22 billion - $39.44 billion in 2013, an increase of approximately 11.6 per cent year-on-year in dollar equivalent.
Cathy Meng, Huawei's Chief Financial Officer, said the company's operating profit for 2013 is expected to be in the range $4.7 billion to $4.83 billion, with cash flow from operating activities and the company's asset to liability ratio remaining stable.
Huawei has already announced two new models this year. At the Consumer Electronics Show (CES) it announced the Ascend Mate 2 which gained prominence as the phone that could charge other phones.
With a 4,050mAh battery Huawei announced that its device could last for over 60 hours and introduced a feature where you can use the battery power from the smartphone to charge other devices.
Can Huawei's Ascend Mate 2 take on the Samsung Note 3?
Just last week the company silently upgraded its more popular Ascend P6 with a P6S. The new device retails the same size at 4.7 inches but has gone slightly thicker by about .3mm and now measures 6.5mm. Huawei however has boosted the processor with a quad-core 1.6GHz processor. The original P6 only had a 1.5GHz processor.
The new device runs on Android 4.2Jelly Bean and has a 720p display, 2GB RAM and 16GB of internal storage the P6S also comes with an 8MP rear camera and a 5MP front camera.
Huawei says it has more plans for 2014 and also plans to sell about 80 million handsets in 2014.
According to Fawakherji, it is not just the smartphone segment that is driving up sales. "We have also witnessed significant demand for the Huawei E5 Wireless Modem, which has become a favourite amongst operators and consumers."
According to the GfK group, the Mobile WiFi (E5) ranked number one in sales of wireless network cards with nearly 30 percent of the market share, selling more than three million units around the world.
Follow Emirates 24|7 on Google News.