Indiasoft 2016 ends on high note, generates huge business interest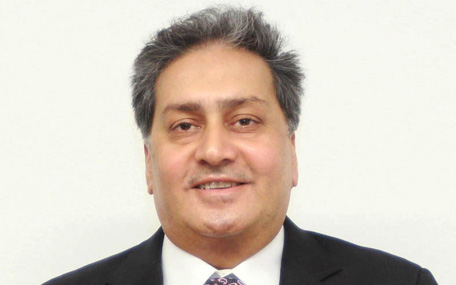 Indiasoft 2016, which concluded in Mumbai, generated unprecedented business interests, leading to conclusion of a large number of business deals, said Kamal Vachani, Honourary Regional Director of Electronics and Computer Software Export Promotion Council (ESC) for the Middle East – the organizer of the exhibition.
Sponsored by the Ministry of Commerce, Government of India, Indiasoft saw strong participation from states like Andhra Pradesh, Madhya Pradesh Karnataka and Uttrakhand.
"One of the key takeaways of this year's Indiasoft is interest shown by the buyers to source more value-added Indian products and solutions. Most of the deals were generated are in this category. Apart from participation of buyers from Africa, Latin America and CIS etc., there were large number of delegations from Saarc countries also – particularly Sri Lanka and Nepal," said Nalin Kohli, Chairman, Indiasoft Steering Committee.
Importantly, India assigned a lot of importance to enhance its IT cooperation with the neighbouring Saarc countries.
Spelling out the reasons for this year's successful edition of Indiasoft, Kohli said that among the major reasons one stands out is the impact of 'Digital India'.
"There is a heightened degree of awareness among the business delegates about the 'Digital India' and just-launched 'Startup' programme. Many delegates in the networking gatherings and one-to-one meetings sought more information on these programmes and how these can be adapted in their countries to spread the digital culture and unbound more business opportunities," Kohli added.
Giving a broad outline of the scale and range of this year's Indiasoft, DK Sareen, Executive Director, ESC, said that it is the second time that ESC is organising the Indiasoft in Mumbai.
"The footfall of the business visitors from India and abroad is unprecedented."
Saumen Chakraborty, Chairman Electronics and Computer Software Export promotion Council (ESC), which organised the Indiasoft said: "The business deals and enquires generated this year has far exceeded the previous years, going by the interests shown by the delegates and Indian exhibitors. It is difficult to quantify them since participants normally would not divulge such information. My own company, which took part in the exhibition has signed business deals with a Japanese firm and has received many enquiries from other countries, which we hope to fructify in the days to come," he added.
Inaugurated by Deepak Vasantrao Kesarkar, Minister of State for Finance, Planning & Rural Development, Government of Maharashtra, the event had two focused sessions, which discussed the challenges and prospects of IT exports to important global markets and emerging markets. Against the backdrop of falling global commodity trade, the participants felt that services trade provided a ray of hope for making good the fall in exports. India with its natural advantages in the IT vertical can be a natural partner to both developed and developing world in evolving newer products and solutions.
While releasing ESC's Statistical Year Book, Kesarkar outlined the initiatives taken by the Maharashtra Government in attracting more and more IT companies to set up their bases in the state. He hoped that events like Indiasoft would trigger the huge potentials in the state for setting up incubators, startups and electronic manufacturing hubs.
Deepak Kumar, IT Secretary, Uttrakhand also participated and addressed the delegates.
Follow Emirates 24|7 on Google News.