Is the Google Glass dead?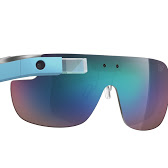 The glass never took off in the first place. The $1,500-device will soon stop selling to consumers in what could be the beginning of an end for Google Glass.

Google, however, has insisted that the Glass programme will continue.

In a post on Google Plus, the company said that the explorer programme has come to an end and that January 19 would be the last day.

"As part of this transition, we're closing the Explorer Program so we can focus on what's coming next. January 19 will be the last day to get the Glass Explorer Edition. In the meantime, we're continuing to build for the future, and you'll start to see future versions of Glass when they're ready.

Thanks to all of you for believing in us and making all of this possible. Hang tight—it's going to be an exciting ride."

The Glass always came with its own set of problems as it was accused of invading privacy, to distracting drivers.
Follow Emirates 24|7 on Google News.