Microsoft to help train UAE school teachers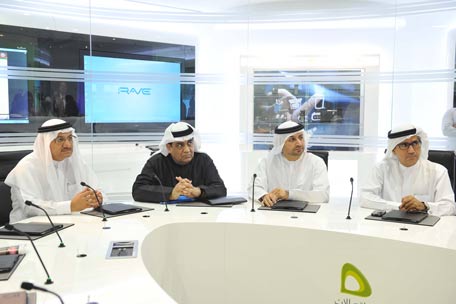 The UAE's Ministry of Education and telecom operator etisalat have now tied up with Microsoft to train public school teachers across the country.
Etisalat yesterday unveiled its new 'Etisalat Education Technology Centre', a first-of-its-kind centre that is fully equipped with large touch screen displays, high broadband connectivity and state of the art equipment.
The Technology Centre is located at the Ministry of Education in Dubai.
A senior Etisalat official said there are plans to open two or three more such centres in the Northern Emirates.
Microsoft will provide an annual training programme for educators to enable them to use technology and help them develop the skills of students in UAE for work and life.
This is the second project executed in partnership with etisalat after the recent announcement of Duroosi Youtube channel, a first-of-a-kind online educational tool developed by etisalat and offering self-learning options with visual aids providing easy access to students of Grade 11 and 12 to develop their skills.
Follow Emirates 24|7 on Google News.