Mustang 3D-prints engine… Wait, what?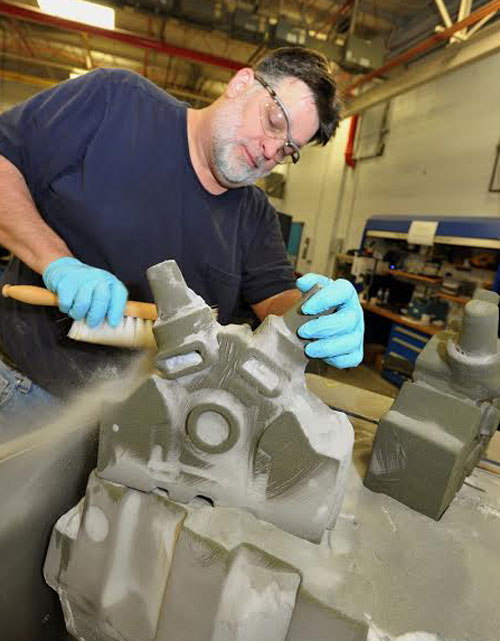 "One day, millions of car parts could be printed as quickly as newspapers and as easily as pushing a button on the office copy machine, saving months of development time and millions of dollars," so starts a media statement Emirates 24|7 just received from Ford.

It got us interested, so we continued reading…

"3D printing technology is making that day come sooner at Ford Motor Company. The development of the engine cover for the all-new Ford Mustang is the most recent example of the use of this technology," it said.

So it's a 3D-printed engine cover for the new Mustang… Wait, what? Really? A million questions zoomed through our mind. Is it safe? Isn't it supposed to be more expensive to 3D print something than mass produce it in a factory? How sturdy can it be?

"Ford uses 3D printing to quickly produce prototype parts, shaving months off the development time for individual components used in all of its vehicles, such as cylinder heads, intake manifolds and air vents," the statement added, putting our fears to rest, somewhat.

So it's just the prototype parts – and not the actual parts used in on-road cars. Phew!

It makes sense, then. Ford says that with traditional methods, an engineer would create a computer model of an intake manifold – the most complicated engine part – and wait about four months for one prototype at a cost of $500,000 (Dh1.83 million). With 3D printing, Ford can print the same part in four days, including multiple iterations and with no tooling limits – at a cost of $3,000 (Dh11,000).

That's a saving of, wait, where's our calculator, of Dh1,825,481. Grand!

"For the customer, this means better quality products that also can be weight-optimized to help improve fuel efficiency," explains Paul Susalla, Ford section supervisor of rapid manufacturing.

"This technology provides immense return for Ford and the entire manufacturing industry," said Bill Russo, global director, Ford powertrain manufacturing and engineering.
Follow Emirates 24|7 on Google News.