Nasa-designed solar radiation reflectors in UAE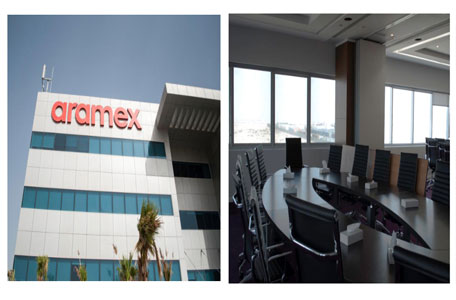 The UAE's Al Serkal Group announced today that it has brought In'Flector window insulation panels to the Middle East, North Africa and Asia for the first time.
Originally developed by Nasa to reflect solar radiation from the Space Shuttle, In'Flector panels can halve energy costs in homes and offices and will help to support the push for "Green Buildings" in the UAE and wider Middle East.
According to a media statement issued today by the Al Serkal Group, the region's many glass-fronted buildings are prone to absorb solar heat and harmful UV rays, making it difficult to maintain a consistent indoor temperature. To overcome this, maintains the statement, buildings are excessively reliant on air-conditioning systems, which are expensive and energy-hungry, and floor-to-ceiling curtains and blinds, which block natural light.
The see-through In'Flector panels, which are constructed of aluminium, carbon and a UV layer, let light in and keep heat out by reflecting back up to 92 per cent of UV rays, 80 per cent of radiant heat, and 78 per cent of solar heat gain, providing a stable and comfortable environment alongside lower cooling and lighting costs.
In'Flector panels are particularly effective in the UAE's urban environment. In a week-long trial carried out in conjunction with Dubal, In'Flector panels were able to reduce overall energy use in a test building by 41 per cent, claims the statement.
Once installed, In'Flector panels can deliver a full return on investment on average within 18 months. Additionally, they reduce cooling loads which, in turn, lessens the amount of air pollutants entering the conditioned space through the cooling systems, improving indoor air quality.
In'Flector is launched amid intensified efforts to create "Green Buildings" in the Middle East. In 2014, Dubai will introduce mandatory green building rules and regulation on all buildings, a move which is likely to be echoed elsewhere in time. In'Flector panels offer developers and property owners a simple and effective way to retrofit existing buildings and equip new ones to meet the challenge of creating sustainable homes and offices.
"Reducing the energy consumption of both individuals and businesses is now widely recognised as being key to the continued sustainable development of the Middle East," said Ian Constable, the Managing Director of In'Flector under the Environment Division.
"This emerging priority has made green products viable in the region for the first time and has unlocked new markets for innovations such as In'Flector. Moreover, this product is particularly well suited to the local climatic conditions and prevailing architecture, meaning it can make a major contribution to the drive to lower energy usage in the region's homes and offices."
Already widely used across the US and Canada, In'Flector panels are now being installed by some of the Middle East's leading companies, including Aramex and Damac Properties, which has used the product in the offices of its Ocean Heights and Executive Heights developments. The Al Serkal Group has also seen strong early demand from residential customers keen to reduce energy use in their homes.
"Our founder, Nasser bin Abdullatif Alserkal, made addressing green issues a priority as far back as the 1920s, and we are proud to continue this legacy by introducing In'Flector into the region, which we believe will become a key piece of environmental technology over the coming years."
Follow Emirates 24|7 on Google News.