New battery points to 4-inch iPhone 6C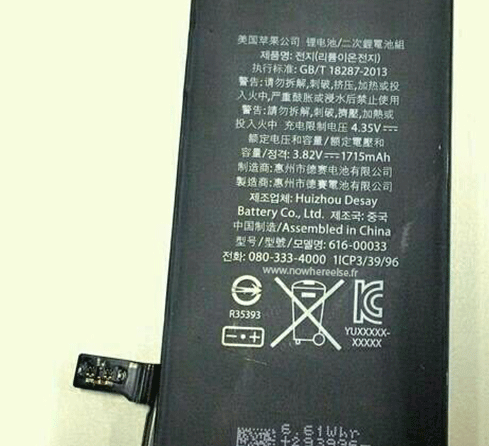 A new leak suggests Apple could roll out a 4-inch iPhone 6C this September.

Apple discontinued the four-inch display in 2014 and came out with two new devices sized 4.7 and 5.5 inches.

This move, if true, will reintroduce a new 4-inch iPhone in the market.
New pictures published by 'Nowhereelse.fr' point to a battery that is supposedly being built for the 6C.
The 1715 mAh battery has more power compared to the one that powered iPhone 5C, but is weaker compared to 1810mAh on the iPhone6.

It is also rumoured that Apple could boost that battery power of the forthcoming iPhone 6S and 6S Plus.
iOS 9 will also boost the battery life of any device by an additional hour.

Ready for iPhone 7 (or 6S): Apple's 3 new devices in Sept?

While the 6C is expected to incorporate similar designs as that of the iPhone 5C, there could be minor changes to the LED flash and the speaker row.

Images published by Futuresupplier way back in March point to a device that looks similar to the iPhone 5C in terms of design.
Follow Emirates 24|7 on Google News.