New Galaxy of smartwatches from Samsung: Gear 2, Gear 2 Neo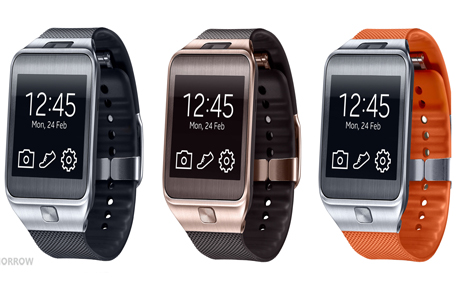 Samsung has officially unveiled the next edition of its smartwatch the Gear 2 and Gear 2 Neo. Both models will start selling from April.
The new devices will run on the Tizen OS which Samsung has been working on for quite a while. While the Gear 2 has an inbuilt camera the Neo comes without it.
"Samsung continues to lead innovation in the wearable market by creating devices that are completely integrated into the lives of consumers through extended connectivity features, stylish customisation options and a robust application ecosystem," said JK Shin, CEO and President of IT & Mobile Division, Samsung Electronics.
"With the Samsung Gear 2 and Gear 2 Neo, we have enhanced everything consumers love about the Gear to offer unparalleled smart freedom in their everyday life," he added.
Both devices come in three different colours - Charcoal Black, Gold Brown and Wild Orange.
The Camera on the Gear 2 is equipped to a main body instead to strap. The smartwatches apart from enabling ibnstant notifications will enable you to decline and answer calls.
The new devices also has a standalone music player.
Both devices also offer personal fitness coaching in real time, allowing users to develop a customizable fitness routine and monitor their heart rate in order to improve their overall well-being.

Galaxy Gear
The Galaxy Gear wristwatch has been criticised for its clunky design and difficult-to-use features.

The launch also underscores Samsung's desire to come up with new products to revive slowing momentum in its mobile business, the tech giant's biggest earnings driver, as sales of high-end smartphones have eased in many advanced markets.

The new devices, which will be followed by Samsung's new flagship smartphone to be announced on Monday, will go on sale globally in April.
Follow Emirates 24|7 on Google News.