No more traffic jams? Dubai eyes use of driverless cars by 2020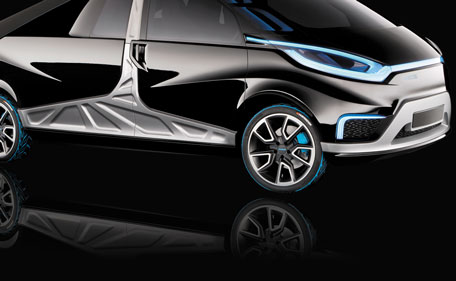 French firm Akka Technologies is negotiating with local firms to bring its autonomous self-driving car technology into the UAE.
The company was displaying a working model of the car at the recent World Government Summit, and is hoping that it will be able to roll out the vehicle by 2020.
The Link & Go, in its second version, is a self-driving electric car built using technology from Dassault Systems.
The car is fully electric and can be recharged within two hours. It drives at a speed of about 90 to 120km per hour.
The vehicle is equipped with several sensors – cameras and lasers – which are capable of analysing the vehicle's environment in a 360-degree radius, and thereby preventing any blind spots.
The wheels are directive and motorized and offer new energy recovery and braking strategies and can turn up to 90 degrees.
The idea is to currently prepare the young minds for what's about to come, says Ferreol Marane, Managing Director, Akka Middle East.
Speaking to Emirates 24|7 at the summit, Marane said the technology is ready as of today and only requires some minor improvements including safety. "The car is currently undergoing testing in France," he says.
You can watch the full interview here:
"We want to get people accustomed about the features of the next generation cars. Imagine if you can just get into the car, and it takes you to office and returns on its own to drop your wife and then goes and picks up your child from school before getting itself recharged," he says.
Very soon, most people will be pooling cars and with state-of-the-art in car connectivity, a drive will never be the same again.
When asked about the city's preparedness for such a vehicle, he says. "The car can easily fit into a smart city where the transport system, the road signals and every other aspect of everyday life is connected and interlinked," he adds.
Follow Emirates 24|7 on Google News.